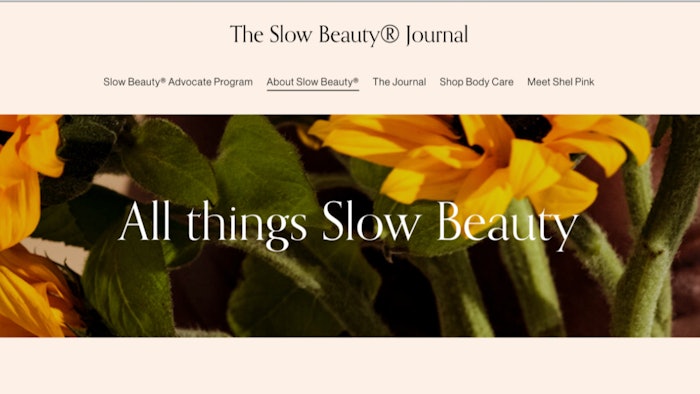 Courtesy of The Slow Beauty Journal
Shel Pink, founder of SPARITUAL, has launched The Slow Beauty Journal, a blog featuring self-care rituals, beauty philosophy and musings, writing by Pink herself and much more.
Related: Slowing Down for Self-Care
The Slow Beauty concept revolves around creating moments within each day, week, month, season and year to practice meaningful self-care and wellness. It is a response to the fast-paced beauty industry and the popularity of quick fixes, immediate results and invasive options. Rather, The Slow Beauty philosophy is a balance between expansiveness and restriction, which explores the idea of "growing young" and the spiritualization of beauty, and encourages the practice of a renewed feminism that reframes our ideas and ideals about beauty.