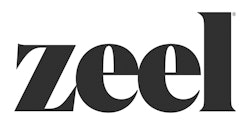 Booking platform Zeel has appointed Dr. Gabriela Bronson-Castain as its national director of behavioral therapy.
Zeel is a technology platform for booking health care services to the home or office, with a nationwide network of more than 11,000 massage therapists, physical therapists, nurses and other wellness providers.
Dr. Bronson-Castain is a clinical psychologist currently on staff at Summit Center in Walnut Creek, California. She has designed and implemented programs to support emergency room crisis assessments while serving as the clinical director of the Behavioral Response Team at UCSF Benioff Children's Hospital in Oakland. She is highly regarded in cognitive behavioral therapy and an advocate for increased access to mental health programs and care.
"In the wake of a global pandemic, there has been no time where mental health has been more important or more fragile. I am thrilled to partner with Zeel to develop programs that will be delivered through the Zeel platform and into the homes of those who so desperately need the support," said Dr. Bronson-Castain.