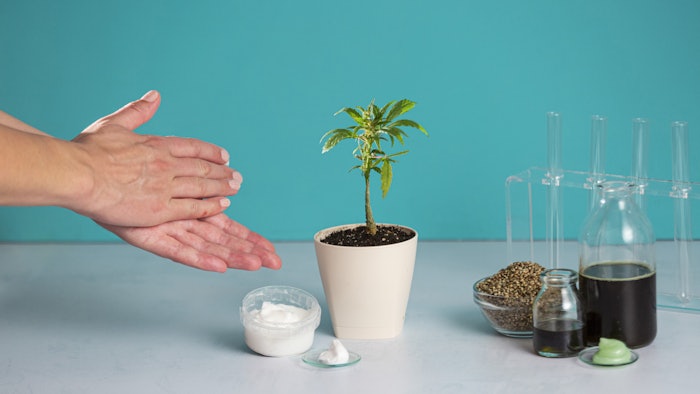 KLORIS, a natural wellness brand providing CBD products and treatments, is launching its first professional program designed exclusively for spas. The program to become a KLORIS Spa Partner brings together CBD products with multi-layered curated sonic treatment journeys, allowing spas to deliver results-driven well-being treatments to clients.
All KLORIS spa partners have options for locational exclusivity, bespoke treatments, online training, personalized support and more.
This professional program comes with the launch of two treatments, as well. 
KLORIS Uplifting Top to Toe Signature Experience: This head-to-toe experience combines stretching, lymphatic drainage, muscle release and shiatsu acupressure to help the body and mind relax. Inspired by earth with the movements of the forests and the rhythms of the rivers, the treatment focuses on melting away muscle aches, calming the nervous system, boosting immunity and deeply relaxing the body.
KLORIS Facial Glow Massage Experience: A decadent face massage using the brand's award-winning CBD Superboost Face Oil. Designed to nurture the skin and defend against external stressors, the oil is formulated to preserve the skin's natural beauty and well-being. For this treatment, the face and scalp are treated to an acupressure point series. Working to release endorphins, promote anti-inflammatory effects and leave the skin glowing, the treatment is ideal for clients looking to lower stress, lift their mood and calm their senses.