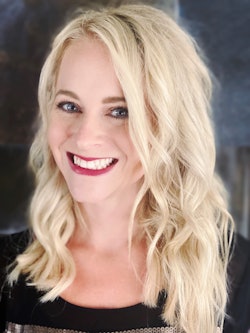 Luxury massage franchisse MassageLuXe welcomes franchise expert Kristen Pechacek to its executive team as chief growth officer. In this role, Pechacek will accelerate the brand's mission to expand from 68 units to 250 units within the next five years. She will also help the existing franchisee base by growing spa membership prospects and building revenue.
Pechacek brings with her a wealth of franchise and marketing experience. She's a certified franchise executive with the International Franchise Association (IFA), and has memberships with the IFA 2020 Committee and the IFA Marketing & Innovation Committee. Prior to her position at MassageLuXe, Pechacek served as digital marketing director of Self Esteem Brands, which represents various fitness and spa brands in North America. She began her career in franchising by working in digital marketing with the Minnesota Vikings and the NFL.
"Kristen is a visible player in the franchise game. One of the important things was to bring someone in for our small brand who has done well in the massage franchise membership-based game," says MassageLuXe CEO Mark Otter. "Kristen has had success in growing franchise sales, but she also understands the importance of helping current franchisees, how to build their business, and also the customer journey."
Pechacek is the first chief growth officer at MassageLuXe, and the hire is the first of a string of executive hires the brand plans to make.
About MassageLuXe: Founded in 2008 in St. Louis, Missouri, MassageLuXe is a franchise-based spa company with a mission of delivering the highest quality massage while providing a comfortable, relaxing and luxurious environment to clients. To further this mission, MassageLuXe also provides facial and waxing services. The brand currently has 68 locations across 16 states and is planning to expand to 250 locations in the next five years.