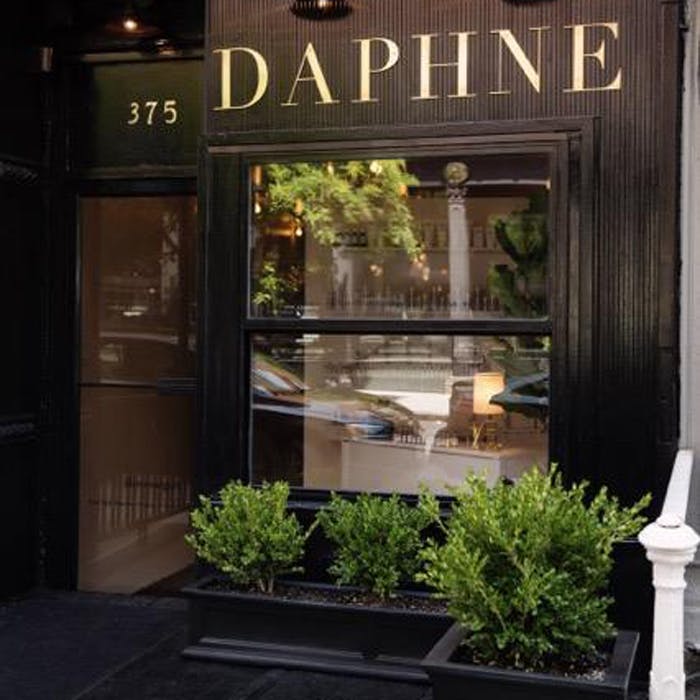 Spa Week is a bi-annual event that allows spa lovers across the country to book luxurious treatments for as little as $50!
ilovesugar Brazilian: This technique uses a paste made from lemon, sugar and water, which removes hair in the direction of the hair growth and eschews conventional waxing strips. Traditional sugaring arguably offers numerous benefits, including the fact that it's: bacteria resistant; doesn't adhere to live skin cells; results in minimal discomfort and irritation; safely removes hair from the follicle; helps eliminate ingrown hairs; is safe for sensitive skin conditions; and provides superior, healthy, hairless results.
French Sudatonic Slimming & Detoxifying Body Wrap: An infrared blanket is used with Sudatonic creams to help flush toxins out of the body. There's notable improvement in skin texture, plus cellulite reduction and diminished stretch marks. In addition, this relaxing wrap burns an average of 1,500 to 3,000 calories in a session.
Hydrating Body Wrap: A dry body brushing is followed by an application of a rich, warming balm with natural moisturizers. The guest is then cocooned in a wrap to aid in absorption and rehydration, leaving skin silky-smooth and radiant. The active botanicals bind in moisture for long-lasting hydration and protection.
Three pack of Cryotherapy Facials: During Spa Week is the perfect time for newcomers to experiment with a Cryotherapy Facial. The treatment will help reduce wrinkles and increase blood flow to the skin.
The Catamaran Resort Hotel and Spa in San Diego
Tropical Sugar Scrub: Clients get to relax under a cascade of water as their skin is polished with tropical sugarcane and pure coconut oil. The service ends with a nourishing lotion application to leave skin feeling fresh and moisturized.
Coconut Milk and Honey Wrap: A gentle dry brush prepares the skin for a hydrating wrap containing coconut milk, raw honey and exotic nut extracts. Guests then enjoy a Swiss shower rinse and before the treatment concludes with a nourishing lotion application.
Margaret Dabbs Medical Dry Pedicure: Designed by Dr. Margaret Dabbs, the dry foot pedicure avoids swelling and expansion, allowing a more precise treatment of the skin, cuticles, calluses and nails. Includes a foot and leg exfoliation.
The Conscientious Aromatherapy Associates Facial: A combination of Aromatherapy Associates' pure essential oils and plant extracts are applied with specifically designed massage techniques to restore and recondition the skin, leaving the complexion smooth and luminous.
The Flowering Almond Spa at the Founders Inn and Spa in Virginia Beach
Pumpkin Chai Revitalizing Facial with Enzyme Peel: Refresh and renew the skin with a deep cleanse, a professional and powerful pumpkin enzyme exfoliant and mask.
Champagne Mimosa Hydrating Body Wrap: Guests can indulge in a hydrating body wrap—as they're bundled, they receive a relaxing face and scalp massage, followed with hot towels.