HAPPINESS
and
MINDFULNESS
Conferences to take place at The 2017
International Congress of Esthetics and Spa
at the Long Beach Convention Center this September 10
th
and 11
th.
The key to success in your practice is a positive change in your mindset. When you allow yourself to open your eyes to new experiences and new knowledge, there is no limit to what you can accomplish.
At The International Congress of Esthetics and Spa, their top-notch, all-inclusive HAPPINESS and MINDFULNESS Conferences were designed to encourage you to live in the now and to guide you in absorbing new light and fresh opportunities to share with your clients.
Whether you are a solo esthetician, part of a team, spa director/manager or owner, this is a must-attend event.
Join them for an array of enticing Main Stage presentations, a bustling Exhibitor Floor and energetic Product-Focused Training classes that encourages you to soar within your practice.
Register now to receive our special early bird ticket rate!
Check out the complete program: 2017 Long Beach Program.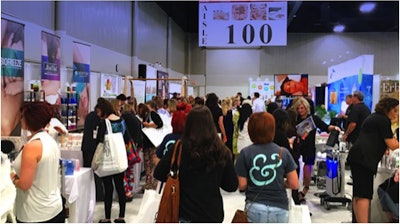 First ever