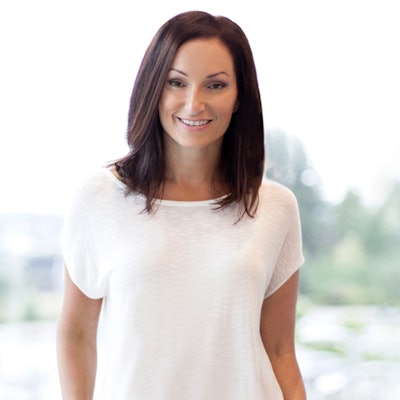 Noel Asmar, CEO and Creative Director of the Noel Asmar Group of Companies has been recognized for the 2016 StartUp Canada 'Global Entrepreneurship Award.' Celebrating the advancement of Canadian entrepreneurial endeavors, the object is to support current Canadian business and inspire future entrepreneurs.
Awarded to a Canadian company exhibiting excellence in its global orientation and business practices, Noel is humbled and appreciative of her acknowledgement for this StartUp Canada Award. Recognizing the role that passion and dedication play in her overall success, Noel believes her commitment to designing and living with purpose is partially what drives her creative journey.
She entered the world of uniforms after a career in hotel management exposed her to the way a uniform can empower and motivate the staff. Fourteen years later, Noel Asmar uniforms now services more than 4000 properties in over 60 countries worldwide. Noel sits on the Board of the International SPA Association and was recently selected to uniform the Canadian Equestrian Team in the Rio Summer Olympics.
Her designs have garnered international acclaim, featured in Harpers Bazaar and Vogue, while her continuos pursuit to innovate and create has led her to be recognized as one of Canada's Top Female Entrepreneurs for three consecutive years.