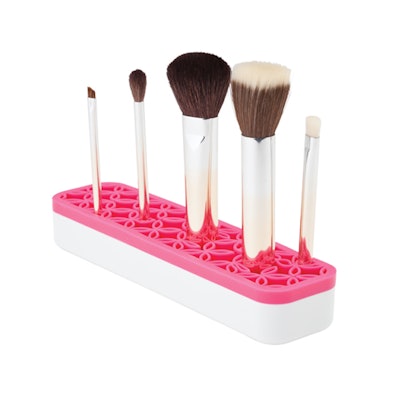 The "Beautiful Me" brand also announces the appointment of two key executives.
Bellami LLC announced it has expanded its product offerings, sales distribution channels and management team with the acquisitions of Mirabella Cosmetics LLP and Lipland LLP, and the hiring of John Maly as CEO and Michael Zemetra as CFO & CIO. With the acquisitions of Mirabella and Lipland, Bellami now offers a full suite of beauty products including cutting-edge and professional cosmetic lines. In addition, Bellami expanded its current sales channel to now include a professional sales channel of over 1,400 salons and beauty supplies globally.
"We are very excited to have John and Mike join the Bellami team," said Julius Salerno, Bellami's co-founder, Chairman and Chief Marketing Officer. "John is the perfect leader and culture fit to manage the next stage of product and growth at Bellami," Julius added, "and the combination of John and Mike's experience in managing and scaling businesses will be a catalyst in Bellami's pursuit of becoming one of the leading beauty brands in the world."

John Maly, the owner of Maly's West, built one of the largest distributors of professional hair care products in the United States with over 100 stores serving over 20,000 salons. Prior to selling Maly's to L'Oreal in 2007, John built exclusive relationships with many of the top beauty brands in the world, including L'Oreal, John Paul Mitchell, Matrix, Redken, and Schwarzkopf. Michael Zemetra has over 20 years of experience in financial leadership roles with high growth, start-up and later stage companies across various media and technology sectors, most recently as the Chief Financial Officer of Global Eagle Entertainment Inc. ("GEE"), a publicly traded company based in Southern California.
"Bellami's founders, Julius Salerno and Nikki Eslami, are two of the most talented beauty executives I've ever met," said John Maly. "Their early recognition of developing high quality hair products and partnering them with top beauty influencers produced unprecedented digital sales growth never seen before in the professional hair product market. Over the near term, we will be opening up new sales channels for Bellami branded products and growing and diversifying our product mix. As we scale and continue our growth, we will create more opportunities for Bellami's Bellas to continue to grow with us."
With the acquisition of Mirabella and LipLand, Bellami has expanded its product line, sales force and distribution capabilities. "We now have a team of top chemists to formulate products to exceed the desires of our fashion forward customers," said Nikki Eslami, Bellami's co-founder and Chief Creative Office. Nikki added, "LipLand's liquid lipsticks are sophisticated and beautiful, exactly what our customers want. And Mirabella is a luxury brand of color cosmetics sold in fine salons and spas."
Bellami is working with its sourcing and suppliers to upgrade each element to the highest standards possible. Michael Zemetra, who joined as Bellami's CFO, said, "Bellami's digital growth over the past two years is extraordinary. Over the near term, we will be investing in and building out world-class processes, systems and controls, which in turn will allow us expand and grow into new markets and channels more rapidly. Throughout this process, Bellami's customer satisfaction will remain our number one focus. Today, our customer satisfaction is at industry highs, according to third party measurements such as Net Promoter Scores ("NPS"). I'm working to ensure that Bellami's customers continue to be fully satisfied with each product and experience."