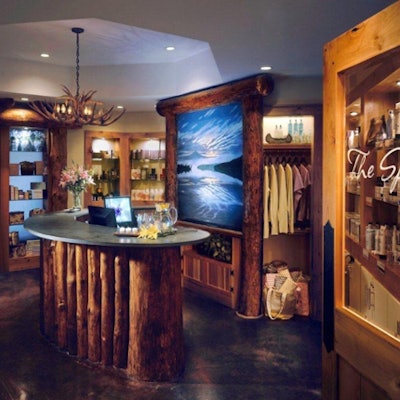 With just one day left until the end of the work week, Thursdays call for a celebration of sorts. They're a time to relax, unwind and prepare for a care-free weekend. The Spa at the award-winning all-suite Whiteface Lodge in Lake Placid is taking Thursday to a whole new level. March marks the start of Therapeutic Thursday at The Spa.
Every Thursday in March, guests of The Spa will receive 50 percent off any massage or body treatment of their choice. From the Whiteface Aroma Sensory Massage to the Lodge Mud Wrap and the Ausable River Stone Massage, Thursdays at Whiteface Lodge will be filled with soothing for the body (and savings for the wallet). The special applies to new bookings only and excludes the In-Suite and Four Handed Massage.
With every spa reservation, guests gain complimentary entrance to the Lodge's state-of-the-art Health and Fitness Center, picturesque year-round indoor/outdoor swimming pool and hot tubs, and all-day access to the rejuvenating eucalyptus-infused steam room and cedar wood saunas.
[Image courtesy of Spa at Whiteface Lodge]