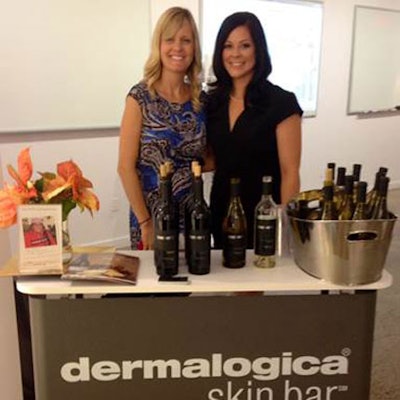 Recently, Dermalogica's FITE initiative, the skin care company's global program to support woman-owned enterprises worldwide, held a fundraiser in collaboration with ONEHOPE Wine, a unique social impact wine vintner that matches the price of each bottle of wine sold and donates the money to a specific cause.
The skin health and wine tasting event was held in Scottsdale, AZ, and was attended by more than 40 guests who sipped, sampled and received special treatment offers. Attendees were also treated to complimentary Face Mapping skin consultations and a gift bag. One lucky raffle winner even received a Dermalogica product filled basket valued at $350.
In concordance with the program's goal, each guest received a $25 FITE gift card to fund a micro-loan for a woman entrepreneur who is starting or growing her business.
To see the stories of women who have benefitted from micro-loan funding, or to learn more about Dermalogica's FITE initiative, please visit www.joinFITE.org
[Image courtesy of Dermalogica PR]