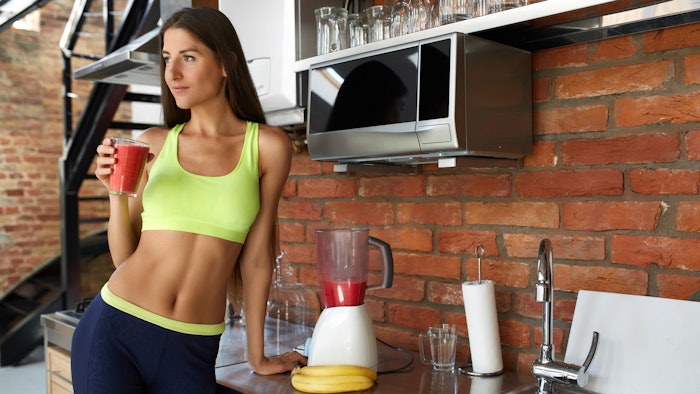 The Global Wellness Summit took place on Nov. 8-10, 2020, and this year's event marked the inaugural Wellness Tech Pavilion. This pavilion showcased wellness technologies, as well as opened a panel. There were 230 companies overall that showcased their wellness technology, and wellness innovations continue to surge due to Covid-19. Amir Alroy, cofounder of Welltech-1 in Israel, opened the panel by naming a few trends that are causing this surge in wellness technology including: online wellness solutions like yoga classes and group fitness, mental wellness, sleep technologies and corporate wellness. Alroy and his cofounder Galit Horovitz interviewed some of these wellness thought leaders to learn more about their technologies.
1. PopBase. This company was the winner of the original startup competition. PopBase is a wellness subscription-based interactive education experience for kids and families to improve their health and wellness. The technology uses video games, social media and TV to create an interactive world of wellness.
2. Amkiri. A visual fragrance. This technology provides a multisensory experience that brings together fragrance, color and self expression. The fragrance comes in the form of an ink to create a completely new experience in the beauty and fragrance industry. Another aspect that is important to this technology is wellness, so the company is going to incorporate ingredients that help with wellness (e.g., ingredients that help you sleep). 
3. Calmigo. A drug-free relief for moments of stress to provide people with an immediate calm. This device uses the consumer's breathing pattern to stimulate their senses that stops symptoms in the moment to bring back a sense of calm. 
4. Day2. A telehealth solution that is based on precision nutrition that enables a path to remission for people who suffer from metabolic disease. This technology really focuses on shifting the thinking from "what is the best diet for humans" into "what is the best diet for you," and it helps to push people into individualized and personalized nutrition programs. 
5. FitV. This fitness app provides short, effective and real-time feedback using machine learning and artificial intelligence. This app allows people to work out with their friends no matter where they are, and it acts as an affordable physical trainer.
6. Fitto. Nutritional supplements in espresso form. This product aims to help both the consumer and the supplement industry by improving the experience of the consumer to keep people from veering away from using supplements. 
7. Seatback. This technology's goal is for people to avoid health issues caused by sedentary lifestyles by providing ergonomic seating and classes. It provides a cushion called Seatfit as well as wellness platforms to improve health outcomes. The combination of the wellness platform and the sensors in the cushion provide personal feedback to each user to encourage a less sedentary lifestyles and improve overall health. 
8. Newt. An AI powered, personalized nutritionist that tailors nutrition, with access 24/7. This device can be used for weight loss as well as to ward off diseases. It provides users with the ability to ask questions to the nutritionist and interact with a real nutritionist at a fraction of the cost. 
9. Tolive Smoothies. A convenient solution to making smoothies anywhere. They use spices, herbs and plant protein freeze dried with vegetables and fruit that positively impact the health, and all that needs to be added is a liquid. These smoothies are designed to deliver a functional smoothie option from anywhere.