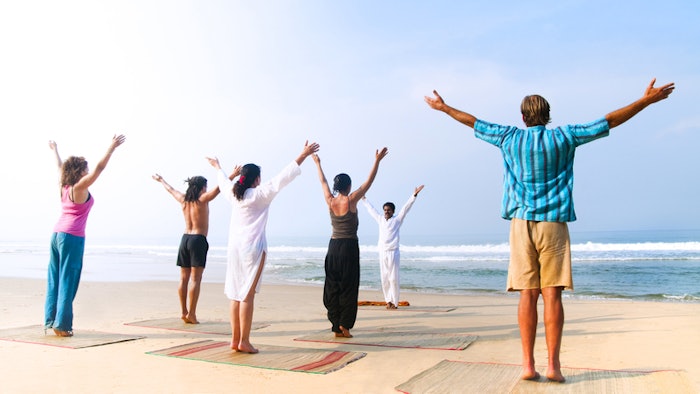 Spa-goers are demanding holistic ways to address their physical and spiritual health all at once. Yoga classes are the perfect place to address these needs, and incorporating all five of your guests' senses will soothe them mind, body and soul. Get some guidance from massage therapist and yoga instructor Amanda Boles at Face & Body Northern California this Aug. 21-22, 2022. 
In her session, Engaging the Senses to Transform Your Yoga Class Into a Yoga Experience, Boles will teach attendees how they can use the senses to impact students' motor learning and motivation, and she will discuss ways to incorporate the five senses into yoga classes to elevate them into a full experience—that will have guests clamoring for more! 
Join Boles at Face & Body in San Jose, CA, on Aug. 22, 2022. She will be presenting in WellSpa 360's advanced education segment, so register today.