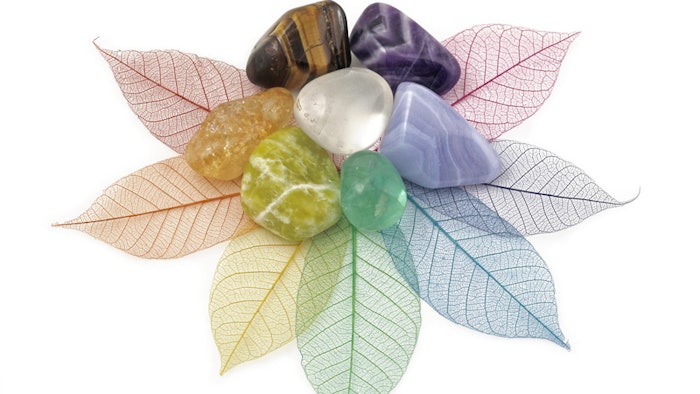 Registration is open for Face & Body Northern California, taking place August 21–22, 2022, in San Jose. There are so many reasons to attend this year's show, and wellness is one of them! 
WellSpa 360 will offer a new exhibition pavilion and wellness education specifically aimed at spa directors and professionals looking to elevate their wellness programming. Don't miss out on these five sessions at Face & Body Northern California.
1. Color Therapy for Treating the Whole Self
Color therapy is a holistic wellness modality that balances and supports the mind, body and spirit. In her session, "Color Therapy for Treating the Whole Self," expert Constance Hart will give attendees a solid foundation for color therapy offerings with a comprehensive guide to thirteen key colors and their holistic wellness benefits. Attendees will learn:
Connections between colors, emotions and energy balancing
Key color emotions and how they uniquely support the body, mind and spirit
Ways to bring color therapy into the treatment room
2. The Power of Emotions and Scent
Jimm Harrison, essential oil and holistic beauty alchemist, will present "The Power of Emotions and Scent: A System for Better Results and Client Satisfaction." Harrison will discuss the link between scent and emotion, as well as how this can be used as a powerful tool in the treatment room. Attendees will come away with valuable insights into:
Establishing a signature scent
Using essential oils, intentions and verbal cues to enhance treatment results
Controlling spa environments with scent branding
3. Functional Ingredients for Wellness
In "Spiritual and Global Significance of Functional Ingredients for Wellness," celebrity massage therapist and founder of Beso Wellness, Megan Blackwell, will take attendees on a journey through healing ingredients and traditions, before sharing her expertise as a massage therapist who specializes in treating athletes with CBD. She will go into the global and spiritual significance of wellness ingredients that help people identify with their spiritual energies, discussing ingredients such as black seed oil, mustard seeds, cannabis and more. 
4. Customizing Crystal Healing Treatments
Chakralicious founder Linda Bertaut is a pioneer in the industry who brought reiki and energy healing to esthetics more than 20 years ago. Her session, "Customizing Crystal Healing Treatments," will educate attendees about how they can make their crystal healing offerings more impactful by choosing the correct stones, properly reading a guests' chakras and energy, and avoiding certain gemstone contraindications. Live demonstration included!
5. Engaging the Senses to Transform Your Yoga Class
"Engaging the Senses to Transform Your Yoga Class Into a Yoga Experience" will be presented by educator Amanda Boles, founder of Spa Asana. An expert in fusing yoga with spa modalities, Boles will help attendees elevate and customize their yoga classes by addressing all five senses. Attendees will leave with:
Knowledge about how the senses inform experiences and learning
A plan for incorporating all five senses into a yoga class
Examples for customizing a yoga class to meet guests' needs