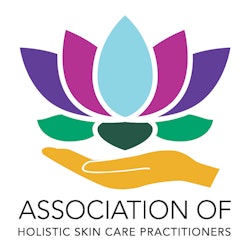 The Association of Holistic Skin Care Practitioners (AHSCP) will present its 13th Annual Conference this year online from October 18-21, 2020. The conference theme is "Strengthening the Resolve: Renew, Purify, Balance, Restore and Regenerate" and will focus on health, skin, body, mind and spirit concepts for practice integration. Classes will run daily via live Zoom lectures that include a round table discussion, videos, prize drawings, demonstrations and more. The post-conference event on the final day will offer product vendor demonstrations and esthetic technique education, emphasizing functional corrective approaches to beauty and wellness. 
The AHSCP is a nonprofit organization established in 2007 under the directorship Elina Fedotova, celebrity esthetician, cosmetic chemist and author. The AHSCP aims to foster holistic esthetic concepts from a scientific educational perspective while advocating healthy approaches to beauty and wellness. This year's online event is designed as a convenient and safe option to attend its widely acclaimed conference. All national and international AHSCP members are welcome, in addition to the entire esthetic community. Educators include physicians, natural health practitioners and esthetic industry experts. Members will receive a certificate of attendance from each lecture they attend, as well as discounts on future classes, lectures, products and more. 
For more conference information, visit holisticskincarepractitioners.org.