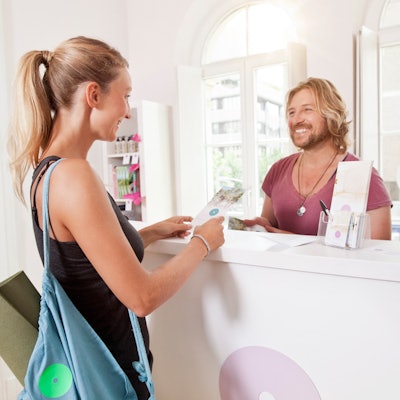 This year's International SalonSpa Business Network (ISBN) annual conference will try out a new approach to product sampling with a pre-event shipment of products, information and ideas—delivered to the head offices of the industry's largest companies—that showcase the leading professional brands to get ISBN attendees ready for more productive meetings on site.
"The connections between groups of salons, spas and barbershops with their top vendors are invaluable," says ISBN executive director Valorie Tate. "The conversations during the meeting times are between key decision-makers on each side and, starting at this upcoming 2019 conference, they will be more productive as attendees will now arrive armed with questions and feedback from their operations, education and purchasing teams to start making commitments for pilot programs."
RELATED: ISBN Announces Three New Board Members
Powered by Open Door Solutions, ISBN delegates will receive a box of the latest releases and soon-to-be-launched products to test and discuss with their teams. "Meeting vendors armed with the feedback of their own team, CEOs and other senior executives will have a good idea of who they want to meet and what they want to discuss," continues Tate. "Conversations will be focused and rewarding."
RELATED: Profitable Spa Menu Add-Ons
Recognizing that industry business leaders are required to pivot hard and move fast, and that the demands of running a multi-unit business are heavier than ever before, the 2019 ISBN conference will focus on strategies and methodologies that help delegates be the change in their organization. They will hear from internationally renowned experts in leadership and have the opportunity to learn how to keep up with the fast-paced challenges facing the beauty industry.
The ISBN 2019 conference will be held at the Hyatt Regency Coconut Point in Bonita Springs, Florida, on May 5-7, and is open to senior leaders of multi-location businesses.