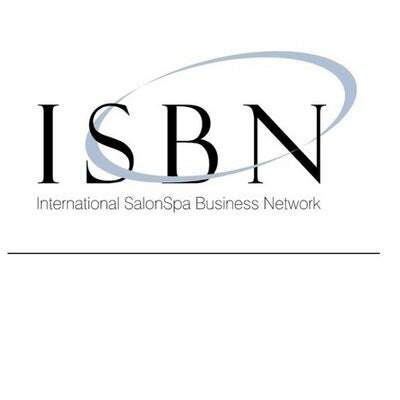 The unparalleled business expertise of the International SalonSpa Beauty Network has been bolstered further with three top names from owner-operated hair and beauty powerhouses within the industry as well as traditional barbering joining the ISBN board. The newest board members have been confirmed as Emily Brown, chief operating officer at one of the country's fastest growing barbering groups, V's Barbershop; Larry Silvestri, senior vice president and COO of Mario Tricoci Hair Salons & Day Spas in Chicago; and Frank Zona, co-owner of Zona Professional in Massachusetts and experienced beauty legislative campaigner. They join an already invigorated board lead by recently appointed President Scott Missad, CEO of Gene Juarez Salons and Spas.
'Membership of ISBN has been a valuable community and connection for V's since we joined,' said Emily, who along with V's owner, Jim Valenzuela invited members for a behind-the-scenes tour of two locations in Phoenix, AZ at last year's ISBN conference. 'I've personally formulated relationships which would have been much harder to maintain had it not been for the platform ISBN offers. The networking, especially at the annual ISBN conference, has been key for not only my personal growth, but also our organization as a whole. It was eye-opening to us as well when we discovered we were not the only ones with questions.
RELATED: Tips for Upselling Spa Add-Ons
'With the explosion in popularity of barbering and barbershops, we found that our insight, gained over nearly 20 years of authentic barbering experience, offered something that many members of ISBN were looking for. We quickly became value-partners within the organization, and for that we will continue to participate and offer the best that we have.'
'I am honored to be elected as a board member for ISBN,' he said. 'I hope to make a difference; supporting and giving back to our industry is important to me. We can only move forward in this great beauty industry by discussing solutions for any foreseeable industry challenges and by sharing our experiences.'
Emily, Frank and Larry fill vacancies left by the departure of two long-serving board members, Henry Pelusi, vice president at Philip Pelusi, and Pat Neville, Owner of Beauty First, both industry leaders who have served their maximum terms on the board.
Both Henry and Pat will remain active members of the ISBN, of which Henry has been a member for more than 30 years, with the last twelve on the board.
RELATED: Profitable Spa Menu Add-Ons
'ISBN has been an amazing experience and I've met and worked with some great people over all these years,' said Henry. 'The big change in the industry in recent years – the growth of the large, highly profitable salon groups – has made the ISBN even more relevant. The challenges we face, such as fragmentation of the industry, with the return of booth rental and salon suites, leading to recruitment and retention crises, are better faced together than individually.'
ISBN's 2019 conference will take place at the luxurious Hyatt Regency Coconut Point, Bonita Springs, FL, on May 5-7 and is open to ISBN members and non-members.
About ISBN: The International SalonSpa Business Network (ISBN) represents the global voice for the multi-location salon and spa segment of the professional beauty industry. It comprises the full spectrum of the industry, high-end to value-priced, salons/spas with thousands of locations to those with two or three, corporate-owned to individually-owned, franchise companies and their franchisees. To be eligible for membership, applicants must own or operate 5 or more salons or spas and employ at least 50 licensed professionals; or own and operate 2 or more salons and spas that yield total gross sales of at least $3 million annually; or franchisors in the industry.