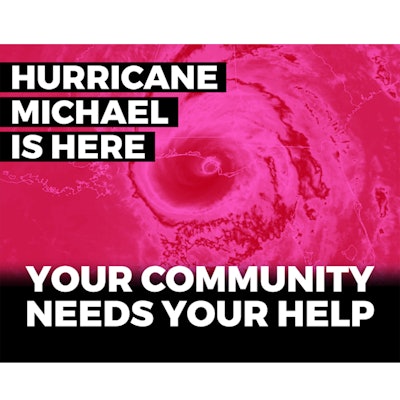 The PBA Disaster Relief Fund Needs You!!
Yesterday, Hurricane Michael made landfall. As salon professionals across the storm path are forced to leave their homes and businesses behind, we are calling out to you for help.
As of this morning, we have 140 unfilled applications for help from Hurricane Florence, before we even start to get calls for help with Michael. We are out of funds.
We need your help – today!
Two simple requests:
Donate – https://probeauty.wufoo.com/forms/disaster-relief-fund-donation/
Share this Facebook post on your social channels: http://bit.ly/PBAHMichael
The PBA Disaster Relief Fund helps salon professionals recover from the devastation of natural disasters. Every penny donated goes directly to salon professionals in need. Click the link for additional information on how to donate or apply for aid. https://probeauty.org/drf/