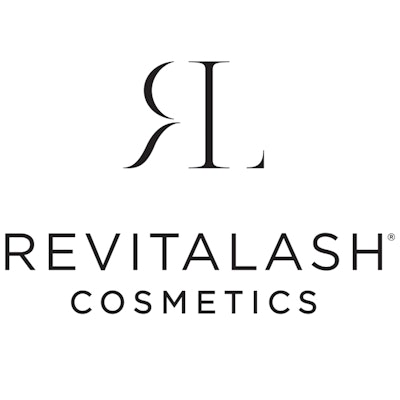 RevitaLash Cosmetics, leader in the lash and brow category, announces the launch of its new website, including added features for customer convenience, updated model and product imagery, new video content and, for the first time, a look at the brand's refreshed logo. Now offering consumers a more engaging brand experience, the new site was designed to authentically represent the brand's iconic, luxury products and heritage.
Updated model imagery speaks to the prestige products, while the press page showcases the brand's many awards. A newsletter signup is now featured prominently on the homepage, offering consumers a way to keep up with RevitaLash Cosmetics news and product launches. Overall site maneuverability has been attuned for the customers' convenience, with an FAQ section helping consumers to make more informed buying decisions, as well as mega-menu shop dropdowns.
RELATED: The Winners of the RevitaLash Cosmetics 'Look of Ageless Beauty' Model Search
Important to note is a prevalent callout to the brand story, which highlights RevitaLash Cosmetics' heritage and philanthropic values – providing a more in-depth look for customers. The brand's original eyelash conditioning formula was created by founder Michael Brinkenhoff, M.D. as a solution to help make his wife feel beautiful during her courageous fight against breast cancer. With such deeply personal roots, giving back to the cause that started it all is of critical importance to Dr. Brinkenhoff and the entire RevitaLash Cosmetics team. As "Eternally Pink" year-round supporters of breast cancer awareness, research and education, this section also highlights RevitaLash Cosmetics' humanitarian efforts and partners, including City of Hope, a nonprofit cancer research center and hospital located in California.
"We are thrilled to unveil this first phase of our new site, boasting more exciting features to engage and educate consumers," declares Lori Jacobus, Chief Marketing Officer for RevitaLash Cosmetics. "This fresh look mirrors our revitalized vision for the brand moving forward. With our Physician led line of expert-developed, luxury cosmetics, this new website is reflective of our role as a leader in the beauty industry.
RELATED: Professionals Choice Awards 2018: Makeup & Uniforms Winners
"As part of the overall new company branding, RevitaLash Cosmetics has revamped its logo; the new logo is elegant and eye-catching. We've incorporated the signature eyelash curve from our previous logo, now serving as the leg of the 'R,'" adds Jacobus.
The site also features a modern, technologically relevant check out process that includes diverse payment methods such as Google Pay, PayPal, Amazon Payments & Apple Pay. RevitaLash Cosmetics has also partnered with a new platform for checkout, Shopify, helping to streamline the checkout process with fewer steps. Shipping and payment information can now be easily stored for quicker future orders, making repurchasing favorite products easier than ever.