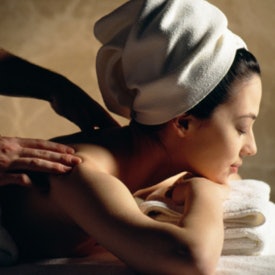 Spa Week Media Group has just announced the launch of its brand new, All-Inclusive Membership Marketing Program to spa and wellness businesses nationwide. The program offers a bundle of six exclusive programs on SpaWeek.com for one monthly price. This comprehensive marketing program aims to drive more spa business and increase customer retention 365 days a year.
??With the plethora of group-buying deal sites that exist today, Spa Week was the very first company to ever provide heavily discounted spa and wellness services to the masses. With the paramount success of the biannual Spring and Fall Events, Spa Week has become a vehicle for driving millions of consumers into spa and wellness businesses, all while focusing on delivering the health and wellness benefits of spa services at an affordable cost.
??The All-Inclusive Membership Marketing Program includes participation in biannual Spa Week Events, Monthly Spa Deals, Premier Listings, their National Gift Card Program, Online Booking, and also features one of Spa Week's newest and most exciting additions: the capability of tapping into useful mobile apps. This allows businesses to affordably own iPhone and Android apps, which may normally cost tens of thousands of dollars. In a society where mobile technology reigns supreme, the Spa Week points out that it's never been more important to stay connected with consumers on the go. By engaging with spa-goers 24/7, these mobile channels provide an invaluable service to spa owners.
??Having an online booking system has also become an essential component of spa businesses' websites. With the surplus of online scheduling services available, Spa Week stands out by offering an online scheduling service to merchants that provides real-time bookings by syncing into participating spas' existing calendars.
"We are thrilled to expand our marketing solutions to our spa and wellness partners across the country. By offering a robust and effective collection of services in one affordable package, we are revolutionizing the industry and putting Spa Week at the forefront of effective spa and wellness marketing," says Cheryl Reid, CEO of Spa Week Media Group. "Ultimately, we are keeping in alignment with our goal of driving more and more consumers into spas, and making the wellness lifestyle as accessible as possible."