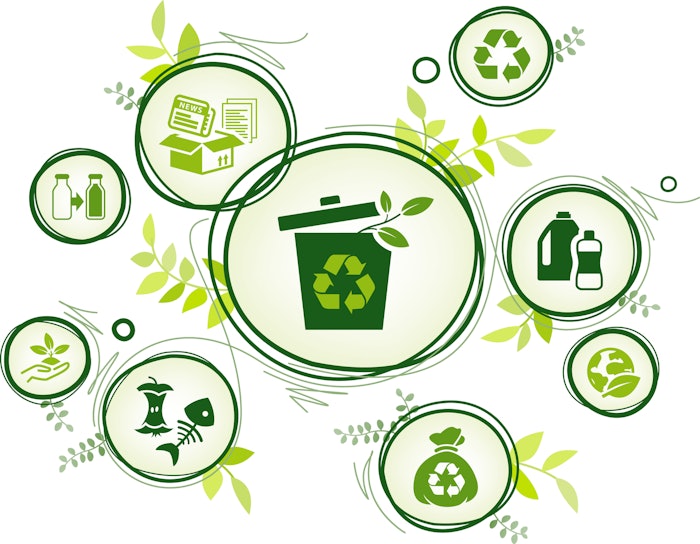 Eco-conscious spa professionals and wellness brands came together this May 3-4, 2023, for the successful GSN Planet Virtual Sustainability Summit. The meeting covered a wide range of topics, including a panel on sustainability best practices and solutions.
Moderated by Kate Morrison, director of wellness and sustainability at Ojai Valley Inn, the expert panel included:
Parisa Leve, The Breakers Palm Beach
Suzy Bordeaux-Johlfs, Silverado Resort
Susanna Sieff and Mirella Prandelli, Lefay Resorts
Jessica Swartley, The Spa at Spruce Peak
They shared these best practices and top advice for spa sustainability. 
1. Start Small
Swartley advised taking baby steps. "Start small, get buy-in and then make the big change," she said. For example, a protocol for using less laundry could start with just massage treatments. Once you can demonstrate those savings, you expand the initiative. Plus, you can also take that saved money and put it toward other green initiatives! 
Bordeaux-Johlfs added that practices must be easy to execute, which helps keep things consistent.
2. Gameify It
Bordeaux-Johlfs recommended making sustainability into a game for employees. For example, have team collect waste and whoever can sort it fastest wins a prize. 
Related: 3 Ways to Share Green Spa Initiatives With Staff and Guests
3. Gather and Use Your Data
The Lefay Resorts team emphasized the importance of realistic analyses with specific data, as well as the need to keep measuring and maintaining clear objectives. This helps you avoid greenwashing and reduce your carbon footprint in a measurable way.
On a smaller scale, Bordeaux-Johlfs gives the example of towels: Measure how many towels you really need per service. "Tell people it's 3 gallons of water per towel and 5 per robe!" she said.
4. Find Resources On Site
Morrison share that at one point Ojai Valley Inn found itself without a local florist. Luckily, a staff member started cutting and creating flower arrangements just from clippings they found on property—so now it's a totally sustainable process!
5. Education Is Key
Leve advised that management keep educating and involving the team, because explaining the why not only resonates more, but will also carry on to the guests. Partnering with likeminded organizations is part of this, as other sustainability nonprofits can be a great resource for team in addition to helping environment.
6. Partner with the Right Brands - for You
We all know that an important piece of sustainable spa practices is to partner with eco-friendly brands that have good business practices. The GSN panel took this a step further by recommending "meaningful merch," i.e., retail items that give back directly, whether it's to fight human trafficking, combat climate change or simply give back to a local cause important to your area. 
The key is to find brands that align with your mission and values, and you can't go wrong!
About GSN Planet: GSN Planet is a 501(c) 6 nonprofit trade association serving the spa industry in support of action for a sustainable future. Its mission is to promote the vital connections between personal well-being, economic sustainability and the health of our planet. Through networking, education and best practices developed with a membership of the nation's most innovative green spas, GSN Planet is a resource for vital people building a vital planet.