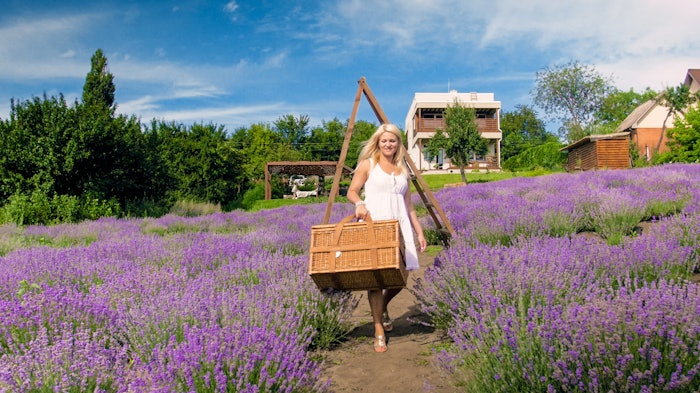 Eco-conscious spa professionals and wellness brands came together this May 3-4, 2023, for the successful GSN Planet Virtual Sustainability Summit. The meeting covered a wide range of topics, not the least of which was an informative panel covering sustainability best practices and solutions.
Moderated by Kate Morrison, director of wellness and sustainability at Ojai Valley Inn, the expert panel included:
Parisa Leve, The Breakers Palm Beach
Suzy Bordeaux-Johlfs, Silverado Resort
Susanna Sieff and Mirella Prandelli, Lefay Resorts
Jessica Swartley, The Spa at Spruce Peak
The panel discussed a number of important topics related to sustainability in spas and across an entire property, including how to address expectations about the luxury experience. 
Related: How to Create a Luxury Spa Experience
Guests can often have preconceived notions about sustainability as it relates to luxury, namely that eco-friendly offerings feel less luxe. And it's true that it can be tough to blend excellence with sustainability, but it is possible!
Sieff and Prandelli of Lefay Resorts believe that while luxury in the past was about excess, it is now more about silence, space and connection to nature. They recommended creating an operations manual for each department and staff member that clearly states customer service and eco-friendly protocols. Then, ensure that those protocols are are put into practice.
Morrison advocated for "responsible luxury" with small changes. For example, Ojai Valley Inn reduced the portion sizes of its salads (which were pretty large!) in order to reduce food waste without skimping on the fine dining experience.
Related: Promoting Herbal Health With an On-Site Herb Garden
Morrison added that once the property eliminated plastic water bottles, it began providing guests with one reusable bottle for their stay. The key to elevating that service to a higher level? Staff members refill the bottles for guests after every experience, whether they have just finished dining, enjoyed a spa treatment or are getting into their car to head off site or back home.
At The Breakers, Leve works with vendors to provide quality and sustainability together. The resort offers "day boat" specials where guests can eat fish that was caught that day—a sustainable practice that also makes diners feel like VIPs!
The Breakers also has an organic herb garden on property, where guests can walk through to connect with nature and even see where their high quality food is being grown. It's a great way to provide a luxury experience while making sustainable food choices.
About GSN Planet: GSN Planet is a 501(c) 6 nonprofit trade association serving the spa industry in support of action for a sustainable future. Its mission is to promote the vital connections between personal well-being, economic sustainability and the health of our planet. Through networking, education and best practices developed with a membership of the nation's most innovative green spas, GSN Planet is a resource for vital people building a vital planet.