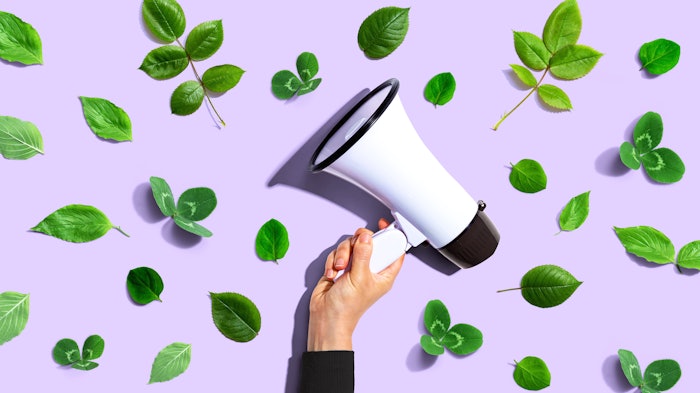 Eco-conscious spa professionals and wellness brands came together this May 3-4, 2023, for the successful GSN Planet Virtual Sustainability Summit. The meeting covered a wide range of topics, not the least of which was an informative panel covering sustainability practices and solutions.
Moderated by Kate Morrison, director of wellness and sustainability at Ojai Valley Inn, the expert panel included:
Parisa Leve, The Breakers Palm Beach
Suzy Bordeaux-Johlfs, Silverado Resort
Susanna Sieff and Mirella Prandelli, Lefay Resorts
Jessica Swartley, The Spa at Spruce Peak
Each panel member shared their communication strategies for staff and guests, and how that helped them spearhead green initiatives. 
1. Partner with Local Waste Management
Bordeaux-Johlfs explained how simply partnering with county waste management was incredibly beneficial. They toured the property, evaluated everything and came up with a plan for sorting waste, recyclables and compostable trash. (Bordeaux-Johlfs noted that you'd be surprised at just how much of our waste is actually compostable!)
Related: Get the Team on Board for Your Eco-Friendly Spa Practices
This is also a great way to make sustainability a community project. She said that, to make it extra easy for employees and guests, you can hang posters in cafeterias, break rooms and waste recepticals, as visual aids for sorting waste. These are practical and great for people who may not speak English, too.
2. Use Virtual Communications
Leve uses the Beekeeper app, which allows staff to maintain open lines of communication throughout departments and individually. She noted that it was perfect for streamlining communcation across a large property.
Not only does the app empower teams to stay connected, but management can survey them to find out what they need.
Importantly, the virtual communications significantly trimmed down the printing of staff signage. Many employees are only just now learning about sustainability, so The Breakers did a workshop about the resort's initiatives and offered tips to take home. Leve pointed out that the app was integral to this and can continue giving staff fast facts. 
3. Create Green Guidebooks
Prandelli shared that LeFay Resorts has a "green book" for guests. It tells them all about the resort's eco-conscious initiatives in detail, including how they use resources, clean energy, waste management and more.
She advises taking is a step further by then asking guests for their own contribution to sustainability, offering a list of practices they can adopt during their stay, like:
Reusing towels,
Avoiding changing sheets every day,
Using one robe for their entire stay.
The green book also explains why the resort encourages these things, sharing detailed data on how much water it saves, for example.
About GSN Planet: GSN Planet is a 501(c) 6 nonprofit trade association serving the spa industry in support of action for a sustainable future. Its mission is to promote the vital connections between personal well-being, economic sustainability and the health of our planet. Through networking, education and best practices developed with a membership of the nation's most innovative green spas, GSN Planet is a resource for vital people building a vital planet.