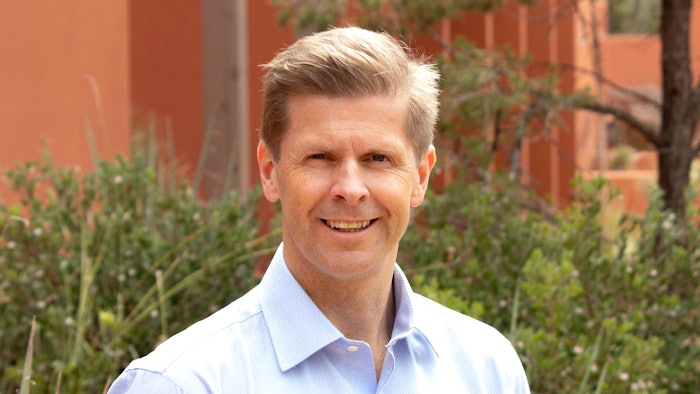 Photo courtesy of Christian Davies
Connection is the core of wellness, and Christian Davies, General Manager of Mii amo Resort, believes that will remain at the forefront of the future for the industry. The hospitality veteran has forged a successful career in resort and spa management, prioritizing guest experiences and creating programming that provides balance for all spa goers. He also believes in the importance of personalization in this field, and what customized treatment plans can do guest loyalty. Davies sat down with us to discuss why cold plunges are his favorite wellness treatment, and how to celebrate your accomplishments, while learning from your hardships in spa management.
1. What was your first job in the wellness industry?
Recreation Supervisor at a Colorado Mountain Resort.
2. What is your favorite memory of your time working in this industry?
Making snow angels with a group I was leading on a guided snowshoe hike on an exceptional powder day. Everyone was laughing, totally in the moment and having a genuinely great time.
3. What do you love about spa and wellness?
The positive impact on physical, mental and spiritual health, and the importance our industry holds in encouraging balance. Whether we commit to massage, meditation, working-out or a wide variety of other activities and therapies, we are committing time to ourselves and our well-being.
Related: Christian Davies Appointed General Manager of Mii Amo to Oversee Mindfulness Team
4. What new wellness trends do you find most exciting?
Connection: creating spaces and activities which allow people to network, build relationships and form a sense of community. It's amazing to see how this has such a positive impact on their stay and experience.
Personalization: well-being means different things to different people, what's impactful to me may be very different to what helps another. Being able to offer a wide array of services and activities, gathering intentions and creating personal journeys tailored to the individual is the way forward.
5. What's the first thing you do after a long day at work?
A nice walk with my wife and dog is a great way to unwind.
Continue reading our EXCLUSIVE interview with Christian Davies in our November Digital Magazine...