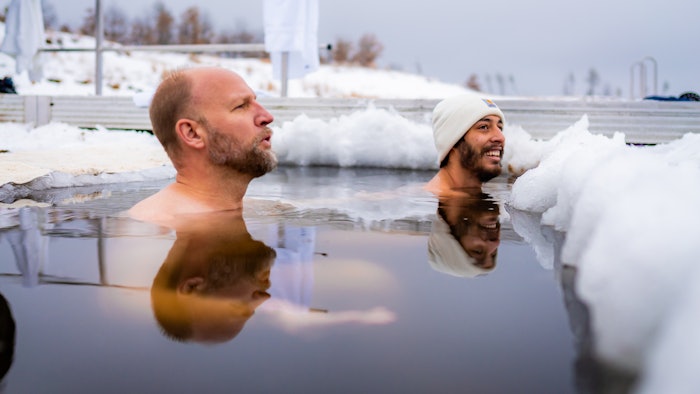 Courtesy of Sand Valley Resort
Make sure that your guests are getting the best and most relaxing treatments! Check out these wellness offerings from properties across the US, Caribbean, Mexico, the Maldives and Central America.
1. Wim Hof Method
At Sand Valley in Nekoosa, Wisconsin, the Wim Hof Method focuses on breathwork, cold exposure and relaxing the mind. It is known to help reduce stress, assist with a faster recovery from physical exertion, produce better sleep, strengthen the immune system, elevate mental clarity/focus and more.
2. Gemmotheraphy
The Corotú Spa at The Buenaventura Beach & Golf Resort in Riviera Pacifica, Panama, offers wellness treatments using locally sourced, organic ingredients including coconut, cacao, rosemary, pixbae and thermal mud, among others. Likewise, the Gemmotheraphy treatment features iron-rich volcanic sand found on the beach, followed by an application of thermal mud sourced from the nearby Thermal Wells of the Valley of Anton. The ceremony ends with a light facial massage using natural gems called Taguas, which are seeds of the phytelephas palm found in the tropical forest of the Pacific region in Panama.
3. Unplugged Stays
Cayo Espanto in Belize is home to seven villas that help improve guests' wellness through reconnection with nature. In addition to having meals delivered directly to their villas, guests have the option of truly unplugging: Staff will remove all electronics from the villa in addition to holding onto guests' phones—to be brought back immediately should an emergency call come through. This unplugged stay truly allows guests to indulge in the wellness experience by enjoying the natural surroundings (including the vast underwater life), tailored culinary experiences, massages under the palm trees and more.
4. Honey in the Heart
Willow Stream Spa at Fairmont Mayakoba in Riviera Maya, Mexico, is now offering The Honey in the Heart treatment. The traditional Mayan temazcal ceremony begins with a honey body mask that nourishes and hydrates the skin. The mask is removed with a "rainforest rinse" under a Vichy shower, followed by a relaxing massage to seal the experience.
5. Wellness Journeys
The Muluk Spa at Hotel Xcaret México Riviera Maya offers an exotic escape with distinct healing journeys. For example, the Mayan Journey infuses local products such as honey, cacao, cinnamon and clay into soothing facials and body treatments for an authentically Mexican experience, while the Sensorial Journey offers healing and cosmetic benefits from the mud room and flotarium based on ancestral techniques. There are four journeys total, and each is tailored to individual needs.