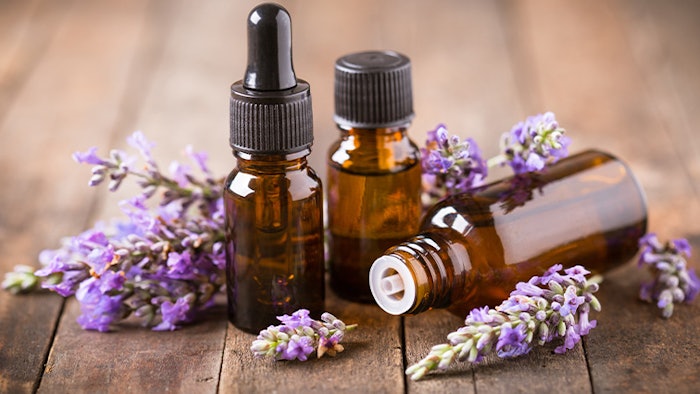 Aromatherapy, a holistic healing treatment that uses natural plants to promote well-being, is expected to reach $8,798.7 million by 2027 at a CAGR of 8.2% between 2020 and 2027, according to a report from Coherence Market Insights. 
Related: Now Trending: Aromatherapy
Products that are used in aromatherapy include:
bath salts
aromatic spritzers
creams
lotions
clay masks
body oils
diffusers
facial steamers
compresses
inhalers
The aromatherapy market was valued at $4,685.7 million in 2019 and major factors of the predicted growth are new product launches and the increase of asthma and cancer. 
Consumables held sovereignty in the global aromatherapy market in 2019, accounting for 85.7% share in terms of value, followed by equipment.
Major players in the global aromatherapy market are focused on R&D activities to expand their product portfolio and R&D in essential oils is expected to offer lucrative growth opportun­ities. 
The aromatherapy landscape is competitive with key brands being Young Living Essential Oils, Mountain Rose Herbs, MONQ and doTERRA which was accepted as a supporting member of the Research Institute for Fragrance Materials (RIFM).