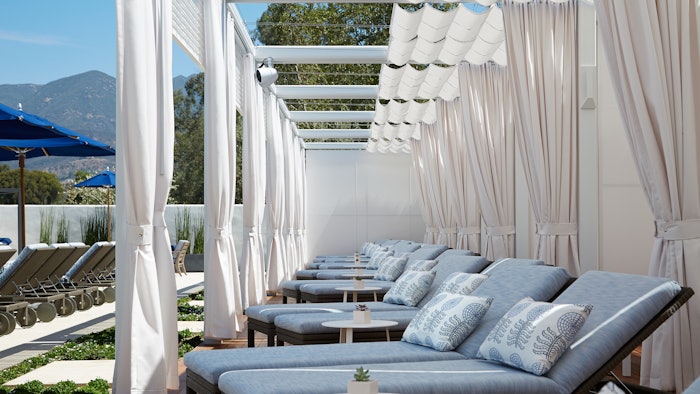 Courtesy of Ojai Valley Inn
California's Ojai Valley Inn has introduced new and updated spa treatments with two resident spiritual counselors Nancy Furst and Katie Manzella.
Furst offers inspirational wisdom and guidance to support guests on their paths to healing and enlightenment. She studied with Native American tribes for nearly a decade and gained expertise in Native American traditions and ceremonies to help people achieve deeper inner connection.
Guests of Ojai Valley Inn can experience customized sessions such as:
Cleansing sage rituals to guide people into a process of letting go and receiving
Meditative journeys through drumming and Native American prayer song, which helps people to connect with themselves and create a psychic connection with spirits
Psychic reading with Native American cards and crystals, which are designed to heal, enlighten and empower guests to transform their consciousness
Spa Ojai is also offering crystal and reiki energy healing with chakra clearing guided by Manzella. In this experience, she integrates the combined alchemy of crystals, reiki and chakra-clearing practices to dissolve old patterns, energies and emotions, while activating the chakras to restore balance and equilibrium.
Finally, guests can enjoy the spa's signature Kuyam experience. A Chumash Native American word meaning "a place to rest together," this is a detoxifying experience that combines therapeutic, self-applied desert clay with essential oils; intense dry heat; and inhalation therapy in a sauna-like environment.