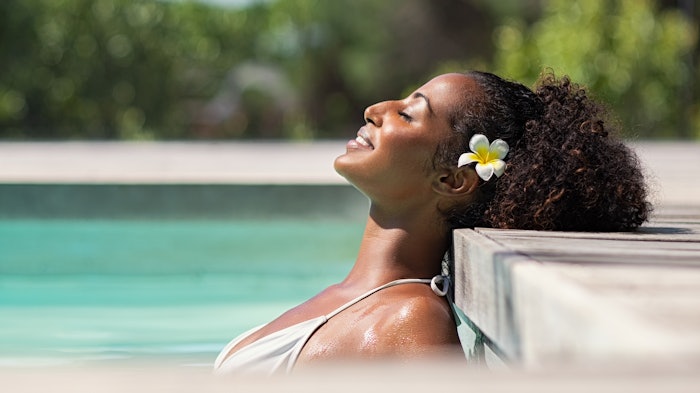 The Global Wellness Institute (GWI) has shed some light on the movement to incorporate and include more diversity in the wellness industry. This movement focuses on Black wellness, its role in the industry, and the different ways Black people experience offerings and spaces. The movement also, importantly, provides insights into the future and highlights how companies are changing the narrative by adding color to wellness. 
Tonia Callender explains her experience with the wellness world: "To me, wellness spaces, spas, studios and resorts seem designed for white people. When I do visit these spaces, instead of rejuvenated and relaxed, I often feel stressed and annoyed." In further explaining her experience, she points out that many people of color will have to travel further and pay more to visit a spa or wellness space that supports Black wellness. 
Related: 9 More Wellness Trends in 2021 from GWS
For the wellness community to be able to effectively cater to the Black community, it needs to address the needs and concerns of the Black consumer. For example, racism and poverty, as shown from the Office of Minority Health, U.S. Department of Health and Human Services, are two areas of added stress, anxiety and depression that Black consumers experience. Many of the activities suggested to relieve this stress in fact do the opposite. "We often must think twice before performing stress-relieving tasks others take for granted. Going for a walk, taking a class, or getting a massage can increase anxiety and stress," explains Callender. "Long before jogger Ahmaud Arbery's murder in Georgia, my son, a long-distance runner, followed some basic rules: run in groups or in very public areas in broad daylight and wear his school paraphernalia—all to decrease the chance that he would be harmed."  
Another common area of concern is the inability for Black consumers to be able to "be one with nature," in the sense that many of them do not live near greenery nor have easy access to it. 
Adding color to wellness is about understanding the different way that Black people actually experience wellness offerings and spaces, highlighting racial inequalities. Expect to see insights and illustrations on how companies are changing the wellness narrative and suggestions for how the wellness industry can be more inclusive in these areas. Wellness enterprises that value diversity, respect Black wellness and work to support more equitable access represent the future of the industry.