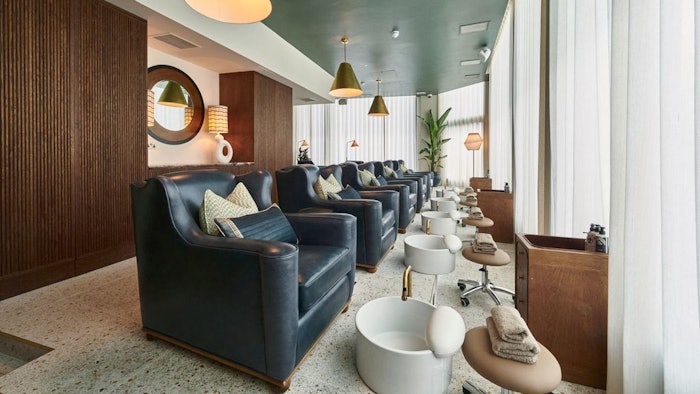 Soho House Shoreditch Health Club
Soho House collaborated with Koniver Wellness to create a new wellness menu, featuring IV therapy, for every Soho House Health Club. The inaugural location at Shoreditch House launched in May, and the company has plans to roll out offerings across all locations.  
Related: IV Therapy Is Growing in Popularity
The treatment menu has IV therapy that focuses on recovery and cognition improvement, as well as customized aesthetic treatments. Standouts include:
NAD treatments that restore mitochondrial stores of NAD and improve cellular function
Quick Hydration, which 

delivers a sodium chloride solution and nutrients for rehydration and recovery

Glutathione Push

that supports liver detoxification, boosts the immune system and gives skin a radiant glow
"We're delighted to work with Dr. Koniver and his team at the Soho Health Club within Shoreditch House. We're excited to offer his range of premium quality vitamin IV Drips to our members and friends, to enhance their mental and physical wellness," said Michaela Hurst, Soho Health Club manager.