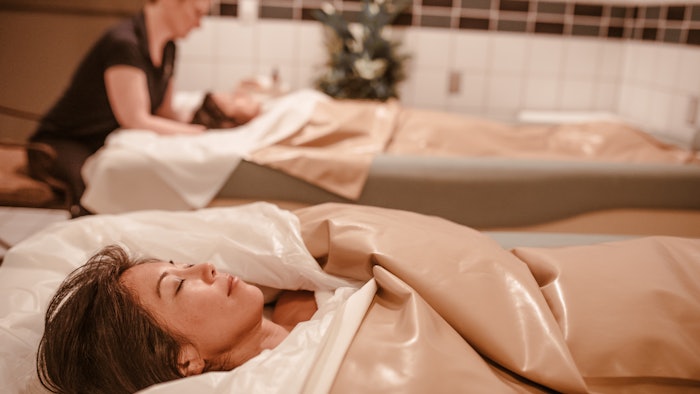 Courtesy of The Spa at Pebble Beach/Pebble Beach Resorts
Research indicates that women have suffered more than most during the pandemic, from working at a lower average wage than men, figuring out how to homeschool children, and maintaining the household all at the same time. Spas around the country are heeding the call to help women enjoy some much needed time to themselves to re-center their minds and bodies. Here are three women's wellness treatments for your inspiration.
1. Reiki in Paradise
At Sanctuary on Camelback Mountain Resort Spa in Paradise Valley, Arizona, guests can cultivate balance and relaxation via reiki, an ancient Japanese technique for stress reduction and relaxation that may also promote healing. The practitioner places their hands on the body to enhance the subtle energy of the recipient, resulting in a sense of calm and well-being.
2. Heavenly Body Wrap
The Spa at Pebble Beach California offers The Cloud Nineteen Flotation Wrap. The wrap delivers moisture deep into the skin. Guests can lay back and re-center as the warmed flotation beds allow the body to float freely. It's ideal before a massage or after a purifying body scrub.
3. Wilderness Recovery
The Spa at Whiteface Lodge in Lake Placid, New York, has created the Whiteface Arnica Recovery Wrap, a gentle exfoliation with arnica-infused sugar that brushes away all the surface stress and prepares the body to receive deep healing. A shea butter mask, also containing arnica, is applied while guests are wrapped in a warm cocoon, allowing them to soak in rich minerals and healing extracts. Finally, a deep tissue massage helps relax the body and mind as arnica oil seeps into muscles for deep healing and extended recovery.