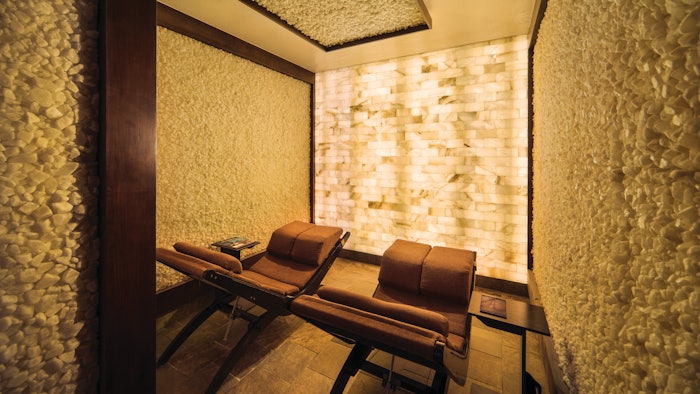 NEED TO KNOW
Designed to reflect the beauty of the surrounding Sonoran desert, Spa Avania (spaavania.com) at the Hyatt Regency Scottsdale Resort & Spa at Gainey Ranch provides holistic treatments based on the body's daily rhythms. Its completely immersive experiences are curated with five spa elements in mind: customized services, mineral water therapy, music styling and natural lighting. Avania is Greek for "tranquil," and offerings are likewise targeted at balancing all of the senses depending on the time of day: awakening and revitalization in the morning, restoration and balance in midday, and repair and relaxation in the evening.
The 21,000-square-foot space is located on 2.7 acres, with 19 treatment rooms (including three couples rooms), five indoor/outdoor garden suites, private Himalayan salt room, fitness area, pools and meditative spaces. Interior and exterior design blends desert and Asian influences to create a sense of timelessness and harmony. The spa's color palette of green, sand and bronze is inspired by the desert sun, while black granite and earth slate are contrasted with accents of black pebble and geometric vases—all in perfect balance.
Continue reading to learn more about their signature services and A+ business tactics in our Digital Magazine...