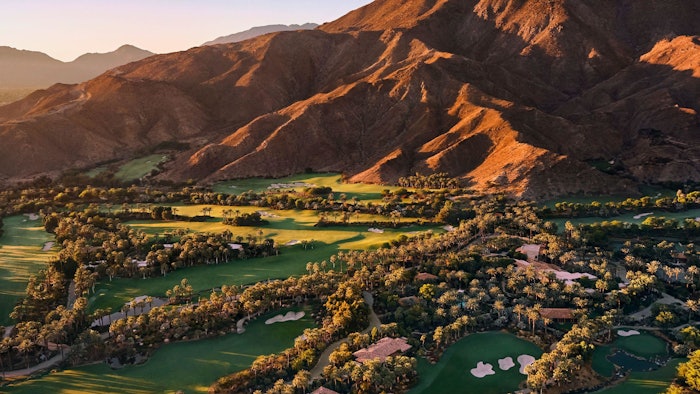 Photo courtesy of Sensei Porcupine Creek
Sensei Porcupine Creek has opened its doors, welcoming guests to a wellness retreat in Rancho Mirage, California. As the first stand-alone retreat under the Sensei brand, the property offers a boutique experience with wellness programming designed to give guests the tools they need to live a longer, healthier lifestyle. 
Guests of the resort and wellness enthusiasts will be immersed in the brand's philosophy of the Sensei, which distills preventative health science into three simple paths for everyday living: move, nourish and rest. 
Let by top Sensei Guides, all of whom have advanced degrees in their respective fields, guests work alongside skilled wellness practitioners to learn how to improve daily practices to reach personalized goals. 
Related: SHA Wellness Founders Will Open New Resort in 2025
Visiting guests can choose from one of the retreat's wellness packages, which allow guests to determine how structured or flexible they would like their retreat experience to be.
Resort-goers also have access to a collection of complimentary daily group classes, lectures and weekly activities designed to connect people with nature, from guided walks and hikes to yoga and meditation, fitness and more. Guests are immersed in a desert oasis of natural surroundings encourage connection, healing and relaxation. 
Treatment Experiences
Gua Sha Uplifiting Facial: This massage technique uplifts the dermis layer of the skin through tailored sculpting rituals that restore, revive and oxygenate skin. 
Desert Herb Poultice and Oil Massage: This full-body massage applies a steam-heated therapeutic poultice of herbs, seed and leaves, followed by warm oils infused with desert herbs that provide moist and nutrient-rich relaxation to the skin and muscles. 
Thermal Body Mapping and Massage: This innovative treatment uses exclusive Sensei-developed thermographic technology to create a visual map of the body, revealing asymmetries, muscle tightness and possible areas of inflammation. 
"The launch of Sensei Porcupine Creek is a thrilling next step for the growth of our brand," said Alexandra Walterspiel, COO of Sensei. "As our first property fully operated by Sensei, we are able to support a wider range of wellness intentions that allow us to bring an even more integrated approach to our guest experience."