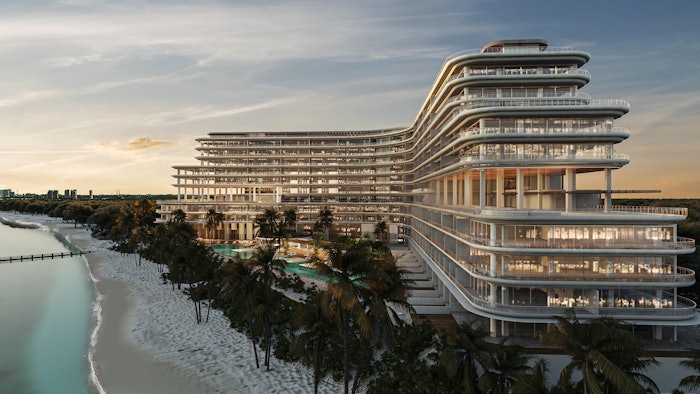 Photo courtesy of St. Regis Costa Mujeres Resort
Alfredo Bataller, founder of the SHA Wellness Clinic, will be leading the development of the St. Regis Costa Mujeres Resort in Mexico under his new real estate development firm, AB Living Group (AB Living). 
The St. Regis Costa Mujeres Resort is scheduled to open in 2025, and will have 160 rooms, 82 residences, several restaurants, a spa, fitness room, pier and Beach Club. 
Related: SHA Wellness Clinic Awarded World's Best Clinic & Spain's Best Wellness Retreat
"The signing of The St. Regis Costa Mujeres Resort represents a pivotal moment for St. Regis as the brand continues its dynamic resort growth in the world's most glamorous leisure destinations," said George Fleck, vice president and global brand leader of the St. Regis Hotels & Resorts. "We are thrilled to expand St. Regis' presence in Mexico and look forward to bringing the brand's celebrated rituals and traditions to this vibrant and sought-after destination for future guests."
The guests and residents of the St. Regis will have access to SHA Wellness Mexico, a top global wellness destination. Bataller's team includes family and colleagues.