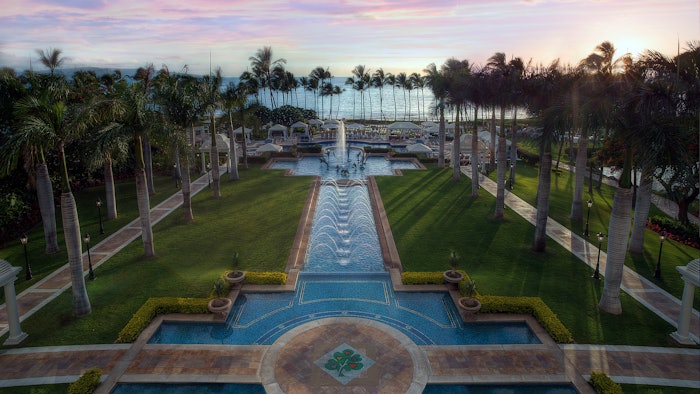 Photo courtesy of Grand Wailea, a Waldorf Astoria Resort
Grand Wailea, a Waldorf Astoria Resort in Maui, completed phase one of its property-wide refresh, making the project the most extensive renovation since the property opened its doors more than 30 years ago. The full, reimagined wellness and spa experience will be revealed in 2023. 
Grand Wailea's wellness sanctuary, Spa Grande, is undergoing a top to bottom transformation, and will offer elevated experiences that reflect a deep reverence for the island's nature and authentic healing practices. Mōhalu by Spa Grande offers an intimate spa experience and personal escape inspired by the same Spa Grande heritage and traditions. 
The property will also feature Hawaii's first-ever biostation facility that features personalized treatment plans with safe anti-aging solutions. Guests can now experience advanced methods for preventing and treating age-related issues, including testing, bioidentical hormone therapy, nutrient therapy, sexual health programs, medical aesthetics, weight loss and more. 
"We are thrilled to update the classic charm of Grand Wailea, while enhancing the luxury and heritage for which it is known, and to commemorate this new chapter with so many exciting activations and partnerships," says JP Oliver, managing director. 
The resort has also revitalized its Botero Lounge and transformed two dining venues into brunch restaurant, 'Ikena, and grab-and-gourmet market, Loulu. Still to come is a total revamp of the exclusive Napua rooms, suites and private lounge.