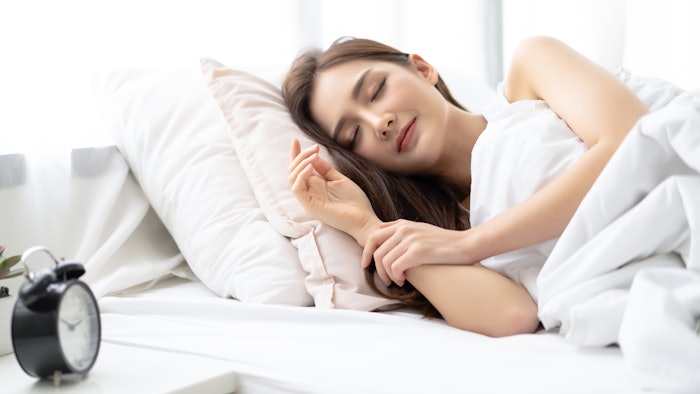 Auberge Resorts Collection has collaborated with THE WELL on a brand-new sleep program: Better Sleep.
Related: Report Reveals State of Sleep in America
Better Sleep is science-backed sleep programming available at select Auberge properties. Developed in collaboration with Dr. Frank Lipman, chief medical officer at THE WELL and functional medicine doctor, the program provides tips and tools that help restore and optimize sleep health for guests while traveling.
Guests receive expert sleep tips to follow during their stay, including yoga poses, breathwork, journaling exercises, meditative rituals and more. THE WELL exclusively created a guided sleep meditation for Auberge Resorts Collection, where mind coach and THE WELL practitioner, Manjit Devgun tells a calming bedtime story and adult lullaby over a background of binaural beats, known for promoting REM sleep and relaxed anxiety. 
Guests can also enjoy bedtime rituals paired with Relax Everything Mist, provided as an amenity as part of the program.
"This offering has been thoughtfully dreamt up to inspire one of the most luxurious elements of travel—a good night's rest at Auberge Resorts Collection properties for our guests," said Craig Reid, president and CEO of Auberge Resorts Collection. 
The program is currently available at:
Hacienda AltaGracia, Auberge Resorts Collection (Costa Rica)
Mayflower Inn & Spa, Auberge Resorts Collection (Washington, Connecticut)
The Lodge at Blue Sky, Auberge Resorts Collection (Park City, Utah)
Primland Resort, Auberge Resorts Collection (Blue Ridge Mountains, Virginia)
Esperanza, Auberge Resorts Collection (Los Cabos, Mexico)
Chileno Bay Resort & Residences, Auberge Resorts Collection (Los Cabos, Mexico)
Etéreo, Auberge Resorts Collection (Riviera Maya, Mexico)