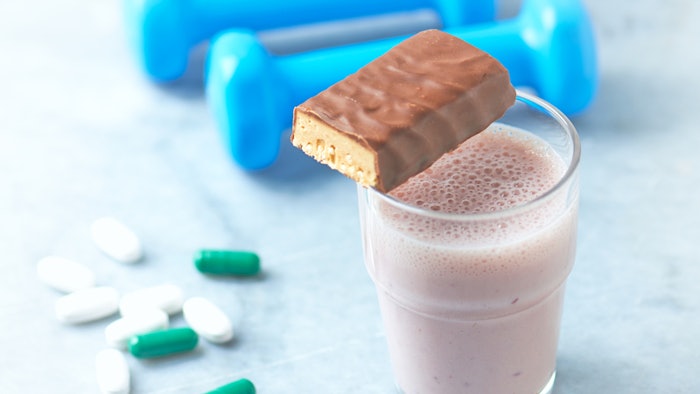 According to a recent report, the global market for sports nutrition foods and drinks, estimated at $77.8 billion in 2020, is projected to reach $115.2 billion by 2026. The concept of sports nutrition focuses on the consumption of specific nutrients that include minerals, vitamins, supplements and various organic compounds like proteins, fats and carbohydrates. 
Related: Liquid Dietary Supplements Becoming a $27 Billion Market
Growth in the market was found to be driven by increasing demand for nutrition bars, ready-to-drink products, energy bars, and the prominence of protein as the key ingredient in these foods and drinks. Proteins are expected to continue gaining popularity as a source of a balanced and nutritional diet. 
Other growth drivers include the increase in health clubs, fitness centers and recreational outfits. There is a potential for an increase in the use of sports beverages as refreshment drinks, emergence of social media as the most important marketing platform, constant launch of products containing natural ingredients, and ever-changing flavor trends. 
One of the segments analyzed in the report was sports nutrition specifically. This market is projected to record a 5.1% CAGR and reach $25.6 billion by 2026. The sports/energy foods segments were readjusted to a revised 7.1% CAGR for the next seven years, after the business implications of the pandemic and its induced economic crisis.