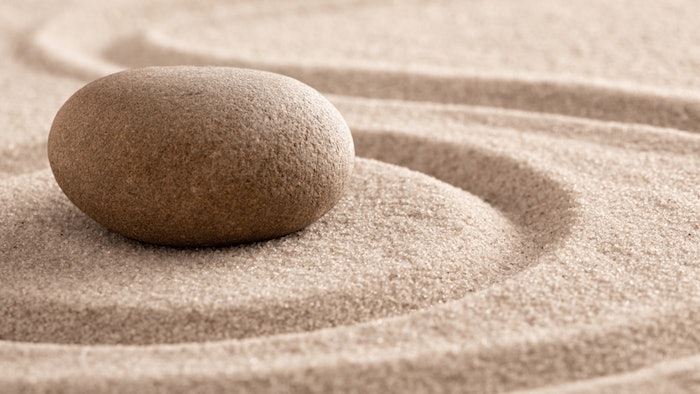 According to a recent study in JAMA Internal Medicine, Mindfulness-Oriented Recovery Enhancement (MORE) decreased opioid use and misuse while reducing chronic pain symptoms. MORE combines meditation, cognitive-behavioral therapy and principles from positive psychology into sequenced training in mindfulness, savoring and reappraisal skills.
The eight-week mindfulness-based randomized clinical trial followed 250 adults with chronic pain on long-term opioid therapy, who met the criteria of misusing opioids. Most took oxycodone or hydrocodone, reported two or more painful conditions, and met the clinical criteria for major depression. More than half of participants also had a diagnosable opioid use disorder.
Related: "Vertical Greenery" Shown to Reduce Stress
Study participants were randomly assigned to a supportive psychotherapy group or a MORE group, both engaging in eight weekly two-hour group sessions, as well as 15 minutes of daily homework. Researchers measured the participants' opioid misuse behaviors, symptoms of pain, depression, anxiety, stress and opioid dose through a nine-month follow-up. Opioid cravings were measured at three random times a day.
Nine months following the treatment, 45% of participants in the MORE group were no longer misusing opioids, and 36% had cut their opioid use in half or greater. Patients in the MORE group reported significant improvements in chronic pain symptoms, decreased opioid craving and reduced symptoms of depression to levels below the threshold for major depressive disorder.
Related: Dance Improves Health of Postmenopausal Women
"Rather than getting caught up in the pain or craving, we teach people how to step back and observe that experience from the perspective of an objective witness. When they can do that, people begin to recognize that who they truly are is bigger than any one thought or sensation. They are not defined by their experiences of pain or craving; their true nature is something more," explained Eric Garland, lead author of the study, director of the Center on Mindfulness and Integrative Health Intervention Development at the University of Utah and MORE developer.