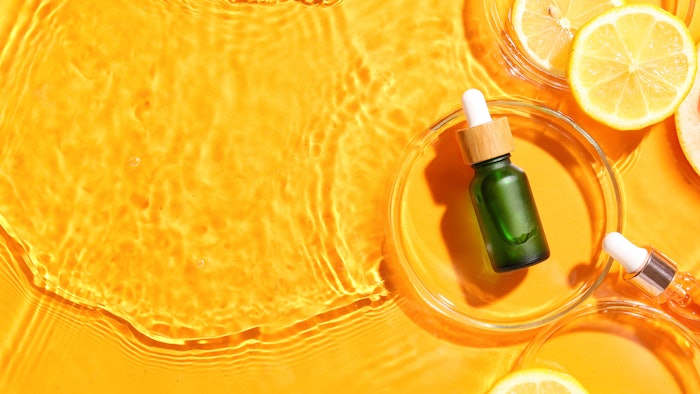 Spate released the top beauty and wellness trends by YoY growth for March of 2023. The trends were reported based on increased search percentages across skin care, makeup and body categories. 
The highest monthly searched trend for skin care was exfoliating serums with 1.3K searches, and liquid exfoliants ranking in second. This trend is a clear indicator that estheticians should be educating clients on exfoliation treatments, and taking advantage of retail opportunities. 
As for makeup, the top searched trend was aloe vera lip gloss with 0.7K searches, and second was holographic lip gloss. Lip products are continuing to trend amongst makeup users.
Related: 3 Dimensions of Sustainable Beauty Defining 2023
As for body trends, the top three trends ranked as underarm toner, body gel and retinol body lotion. While the top two body product searches ranked higher, retinol body lotion was labeled a seasonal riser with a 2,447 increase in searches. 
Spate also revealed the trending related search terms across hair, skin care and wellness categories. Searches for sun protection in hair has grown 24.6% YoY in searches, and scalp spray also ranked with 0.7K searches. As for makeup related search terms, setting powder, foundation and CC cream ranked as the top three.
Sunscreen sticks were revealed as the highest ranking related search term for skin care with 40.8K searches and an increase of 20.2K. The top four was rounded out with face gel (1.1K), dry skin (2.2K) and lip balm (4.4K). Cultural shifts are also trending within the beauty industry, with the terms "biodegradable" and "eco-friendly" trending as related terms.