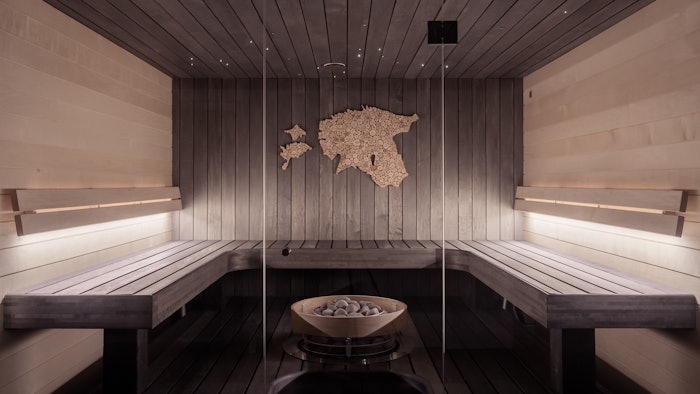 The ongoing conversation around health and wellness is impacting seemingly every area of our lives, and after much of the world spent some two years indoors, it's no surprise that wellness design is on the rise.¹ 
But what is wellness design? Also called "wellness architecture," the concept essentially boils down to physical spaces created with good health in mind. Even more, wellness design aims to positively impact the well-being of everyone who enters. 
This concept is ripe for the spa and wellness industry, and there are plenty of ways to implement wellness design ideas into your spaces. Not only does this elevate the overall experience for guests, but it will improve the well-being of staff, practitioners and directors throughout their workday. 
These cutting-edge wellness design trends for 2023 will get you started! 
1. Biophilia
Now a well-known concept in the world of spa, biophilia is about incorporating natural elements into design in a meaningful way. Biophilic design is based on our innate need to be connected to nature, and spas have taken note over the last few years. 
Related: Incorporating Biophilia Into Spa Spaces
Biophilia grew from the notion that humans benefit emotionally and physically from surroundings that are "sensorially rich," and as such uses the power of nature to relieve stress, boost air quality and more.¹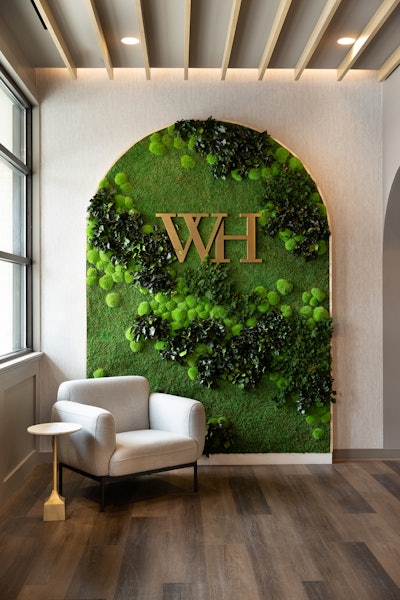 Spas can implement biophilic concepts big and small, whether it's an indoor waterfall or living plant wall, or simply some natural wood elements or lots of natural lighting. Even large windows count, and spas should certainly call out any outdoor spaces they already have, such as gardens or even a nice balcony.2
2. Circadian Lighting
Prioritizing sleep has been on the menu at destinations across the world for some time, and a core element of that trend is supporting the natural circadian rhythm.
We rely on lighting cues to maintain that circadian rhythm on a biological level, and all of our time indoors often means that we are getting the wrong cues and risking imbalance. 
Luckily, spas can control this issue in their spaces. In addition to natural light in main areas, they can optimize lighting within the spa to create and support a natural balance.¹ Look for options that cycle through warm and cool lighting, mimicking a natural sunrise to sunset, or those that allow you to control different warmth and lighting levels. 
Related: How to Revamp Your Spa Decor on a Budget
3. Sustainable Materials
An offshoot of biophilia and part of creating a meaningful connection with nature, this trend is all about bringing the outdoors inside. It's not necessarily a new idea, but spas should be aware that using natural, sustainable materials like stones, woods, linens and more can help ground guests and boost well-being.2
In addition, Arch Daily points out that: "Indoor environments and material surfaces tend to host fungi, mold or molecular-type contaminants like allergens... Other hidden hazards include CO2 and Volatile Organic Compounds (VOCs) that originate from building materials, home furniture or cleaning supplies."¹ The article recommends that to minimize indoor pollution, consider using sustainable building materials specifically created for "safe construction."¹
4. Calming Colors
Finally, don't underestimate the effect that a soothing color palette can have. In addition to the beautiful greens from your biophilic decor, Better Homes & Gardens predicts that warm neutrals are the way to go if you want a soothing, grounding environment.2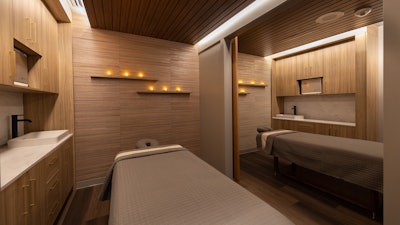 Cool gray tones foster a sense of neutrality and harmony, which can be perfectly offset by warmer wood tones and accents. (There's that biophilia and natural material again!)  
Related: Design and Decor Tips for a Calming Spa Environment
"In 2023, we will see more people opting for warmer neutrals when designing spaces for wellness," says Sue Wadden, director of color marketing at Sherwin-Williams. "Browns and beiges are making a huge comeback. As very earthy hues, they make us feel grounded and more connected to nature."2
Sources: