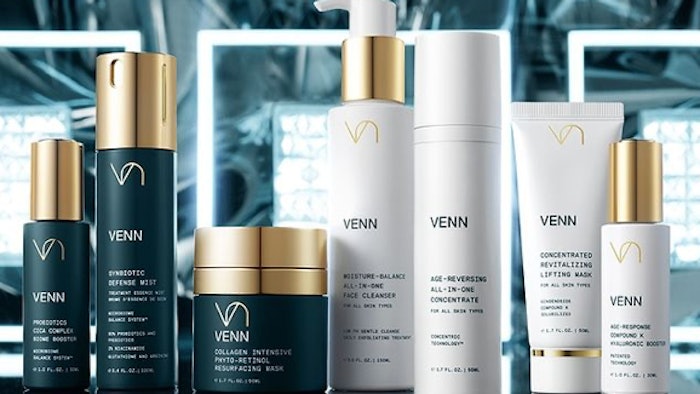 Canyon Ranch has added K-beauty brand VENN's skin care products and protocols to its spa locations.
VENN CEO and cofounder Brian Oh developed product launches with the Canyon Ranch facial protocol in mind. Specifically, the Collagen Intensive Phyto-Retinol Resurfacing Mask and the Collagen Intensive Phyto-Retinol Renewal Mask are formulated to refresh the skin and make it appear plump, firm, lifted, toned and bright. 
Additional VENN products that will be featured in the new treatments include the Moisture-Balance All-In-One Face Cleanser, Synbiotic Defense Mist, Advanced Multi-Perfecting Red Oil Serum and the Concentrated Revitalizing Lifting Mask. The formulations all use natural actives, with a focus balancing the skin's microbiome.
"Canyon Ranch is the pioneer in integrative wellness guidance in the US and internationally, so it's been very exciting to partner with Canyon Ranch to introduce VENN through facial treatment programs that allow their clients and guests to experience our entire skin care line," said Oh.