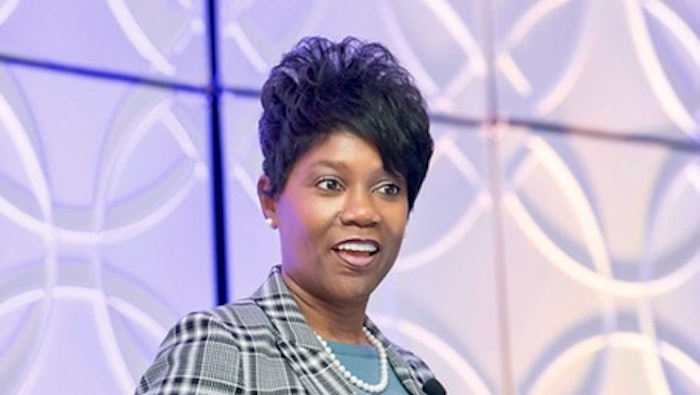 Courtesy of Mindbody
Wellness platform Mindbody has named Meisha Sherman as its chief people officer.
In her new role, Sherman will lead a variety of initiatives including talent acquisition, organizational strategy, and leadership and professional development. She will also use her expertise to further Mindbody's ongoing Diversity, Equity, Inclusivity and Belonging efforts as the company continues to expand globally.
Sherman has 25 years of human resources experience in which she established a track record of success at some of the world's largest companies. Previously, she served as vice president of global human resources for Envista Corporation and in executive Human Resources roles at HP, Raytheon, Bank of America and a leading woman/minority-owned consulting firm.
"As I join Mindbody, I am taking my experience at the intersection of technology and wellness and using it to make a difference in an industry that I am truly passionate about," said Sherman. "In addition to guiding traditional HR initiatives, I aim to work with Mindbody leadership to further the company's DEIB focus and continue their efforts in establishing a workplace where everyone feels seen and represented."