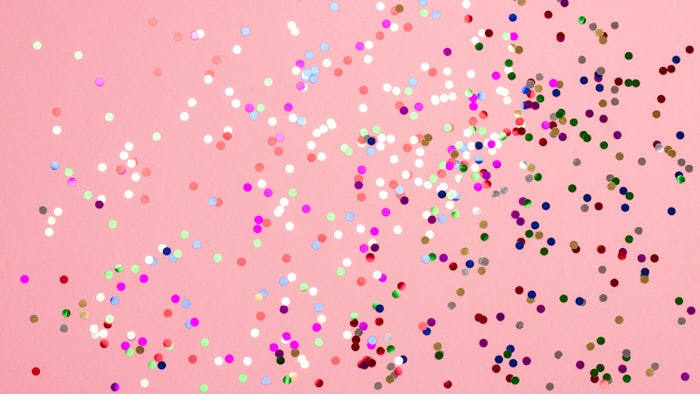 It's official! After a successful round of nominations and voting, the results are finally in, and we can't wait to share the winners and finalists of WellSpa 360's 2021 Readers' Choice Awards.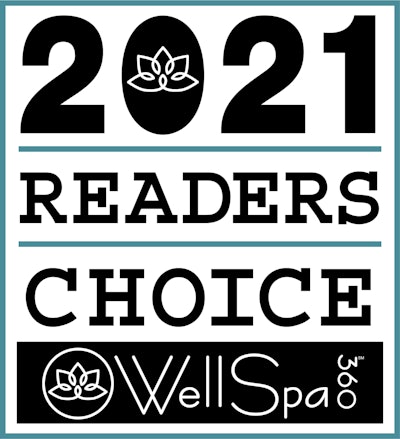 We want to thank all of the participating brands and readers who took part in the nomination and voting process. As the premier resource for wellness spa professionals, it was important for us to recognize product excellence in the industry.
The results can also be found on our recent Instagram live, available on WellSpa 360's Instagram page, as well as our daily e-newsletter. Plus, you'll get to know the winners even more when they're profiled in our December 2021 issue.
Without further ado, here are our 2021 Readers' Choice Awards winners.
Read all about our winners and finalists in our Digital Magazine...
Best New Product
Winner: Eminence Turmeric Energizing Treatment
Finalists: RevitaLash Lash & Brow Masque, HydroPeptide Power Luxe
Best Massage Medium
Winner: Biotone Dual-Purpose Massage Creme
Finalists: Phytomer Sea Holistic Relaxing Massage Cream, Pure Fiji Exotic Oil
Best Body Treatment
Winner: Pevonia Stem Cells Phyto-Elite Intensive Body Contouring Wrap
Finalists: Biotone European Rose Body Mud, Farmhouse Fresh Moon Dip Back To Youth Ageless Body Mousse
Best Body Exfoliant
Winner: Pure Fiji Sugar Rub
Finalists: Thalgo Revitalizing Marine Scrub, Body Sugaring Australia Smoother Silk Woven Exfoliating Mitt
Best Body Serum/Lotion
Winner: ilike Organic Skin Care Grape Stem Cell Solutions Body Lotion
Finalists: CBD Living Body Lotion, RevealU Skincare Gold Face & Body Gel Moisturizer
Best Green Product
Winner: Eminence Facial Recovery Oil
Finalists: Farmhouse Fresh Timescape Microamazing 2-Minute Renewing Face Polish, ilike Rejuvenation Booster with Carotene Essentials and Copper
Best Firming Product
Winner: Pevonia Lumafirm Repair Cream
Finalists: Circadia Firming Peptide Mask, ilike Firming Booster with Rose Petal and Caffeine
Best Acne Product
Winner: Circadia Spot Stop
Finalists: HydroPeptide Clarifying Toner Pads, Viktoria DéAnn Peptide Cosmeceuticals Pepti-A.C.N.E.
Best Sensitive Skin Product
Winner: HydroPeptide Soothing Serum
Finalists: Viktoria DéAnn Peptide Cosmeceuticals Balancing Cleanser, Bel Mondo Beauty Renewal Mask
Best Men's Product
Winner: Phytomer Homme Global Pur Freshness Cleansing Gel
Finalists: Color Up Man Up Face & Beard Oil, Equibal Inc. Made For Men
Best Brightening Product
Winner: Farmhouse Fresh Mighty Brighty Vitamin C + Chamomile Brightening Mask
Finalists: Circadia White Veil Brightener, UV Remedy Professional Peel System
Best Dry Skin Product
Winner: Viktoria DéAnn Peptide Cosmeceuticals Night Moisturizer
Finalists: Sesha Renu Exfoliating Gel, Regiment Dry Body Oil
Best Makeup Product
Winner: Hawrych MD Brow Eyebrow Enhancer
Finalists: Blinc Inc UltraVolume Tubing Mascara, Phytomer CC Creme Skin Perfecting Cream SPF 20
Best Bath Product
Winner: Pure Fiji Coconut Milk Bath Soak
Finalists: Regiment CBD Bath Bomb w/ Grapefruit Tangerine & Coconut Oil, CBD MD Bath Salts
Best Facial Device
Winner: Clareblend Jeunesse Mini Microcurrent
Finalists: Tama Blueonyx Smart Microcurrent System, Sesha Mesobotanica
Best Massage Tool
Winner: Thermalball Massage Balls
Finalist: Thalgo Roller Booster
Best Body Device
Winner: Celluma DELUX
Finalists: Cryo-Generation Icoone Roboderm, Body Balance System Ovation ULT LED Red Light Therapy Bed
Best Facial Tool
Winner: Saian CoolDuo Massagers
Finalists: Yon-Ka Paris Face Massage Crystal, Foreo UFO 2
Best Fitness Aid
Winner: Cuccio Somatology Yoga Mat Sani Spray Cleanser
Finalists: Prism Light Pod, Hyperice Hypervolt Plus
Best Mindfulness Aid
Winner: MyLife Mindfulness App
Finalists: KM Herbals Herbal Blend, OpenSeed Meditation Pods
Best Ingestibles
Winner: Color Up Pure Daily CBD Oil
Finalists: CBD Living PM Gummies, Ultimate Beauty Nitric Oxide Rejuvenation
Best Aromatherapy
Winner: Tara Spa Therapy Aromatherapy Essential Oils
Finalists: Pevonia BodyRenew Pineapple & Coconut Body Moisturizer, KM Herbals Aroma Therapy Purifying Spray
Best CBD Product
Winner: Color Up Bright Eye Cream
Finalists: Regiment CBD Pure C w/ Vitamin E & Hyaluronic Acid, Biotone Lab+Blends CBD Massage Balm
Best Ayurveda Product
Winner: Shankara Kumkumadi Oil
Finalist: Tara Spa Therapy Ayurvedic Herbal Infused Body Oil for Each Dosha
Best Spa Beverage
Winner: Tara Spa Therapy Ayurvedic Balancing Tea
Finalists: Tea Forte Bombay Chai Tea, CBD Living Sparkling Water
Best Crystal/Gemstone Product
Winner: Thalgo Energizing Massage with Rock Crystals
Finalist: Eminence Camellia Glow Solid Face Oil
Best Spa Uniform
Winner: Noel Asmar Black Faux Linen Collection
Finalist: Urbane Ultimate Women's Flare-Leg Yoga Scrub Pants
Best Spa Equipment
Winner: Living Earth Crafts Parker Spa Trolley
Finalists: DiamondTome Microdermabrasion, Tama Blueonyx Smart Microcurrent System
Best Salt Therapy Design
Winner: Salt Chamber Original Salt Booth
Finalist: Himalayan Source Himalayan Salt Walls
Best Spa Supply
Winner: Oakworks Curva Lounger
Finalists: Boca Terry Imperial Towels, Rejuvenate Disinfecting Kit
Best Spa Retail Giftable
Winner: M.A.D Skincare Discovery Kits
Finalist: Alchimie Forever Kantic Brightening Moisture Mask
Congratulations to our winners and finalists! We are so excited to celebrate the best and brightest in the industry. Here's to another year of innovative companies and creations.