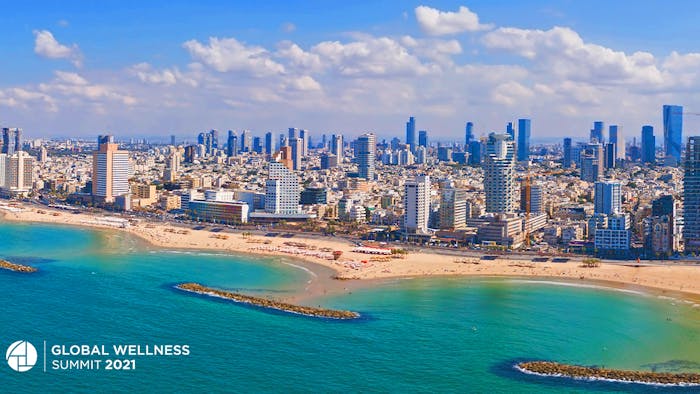 Courtesy of the Global Wellness Summit (GWS)
The date and location of the 2021 Global Wellness Summit (GWS) are officially confirmed: The annual conference will take place November 15-18, 2021, at the Hilton Tel Aviv in Tel Aviv, Israel. This marks the first time that the GWS will be held in the Middle East.
Tel Aviv was chosen because it boasts more start-ups than any place other than Silicon Valley, and it's taking the lead in health and wellness technologies. The agenda and an expanded Tech Innovation Pavilion will expose delegates to the cutting-edge future of wellness. Delegates will experience three days of expert keynotes and panels on the future of wellness as the world emerges from the pandemic.
The GWS also aims to immerse attendees in the vibrant cultures of Tel Aviv and Israel, which are bursting with history, art, spirituality and innovation. It will offer a number of pre- and post-Summit trips, including bespoke tours of historic Jerusalem and Petra, the archeological "Lost City" of Jordan.
"Analysts agree that the long crisis has made wellness the No. 1 priority for consumers, and so much investment is flowing into our industry," said Susie Ellis, GWS chair and CEO. "The 2021 GWS will explore how wellness is at a crucial tipping point, with so many new directions and opportunities. Every business now needs to 'think like a start-up,' and Israel, the Start-Up Nation, is the perfect place to jumpstart needed new ideas."