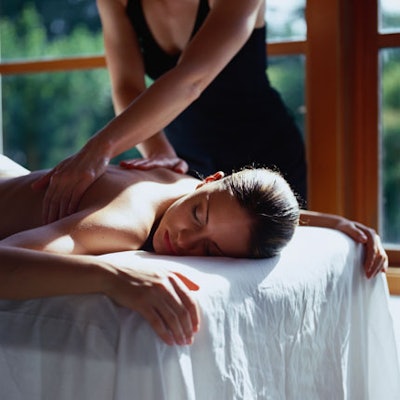 Not for the faint of heart, Korean day spas are renowned for their take-no-prisoners body scrubs. At Beverly Hot Springs (www.beverlyhotsprings.com), Los Angeles' only 100% natural hot springs spa, the signature body scrub (30 min./$60) is a classic example of this rigorous treatment. In it, the therapist uses seaweed soap and loofah gloves to remove dead skin cells and impurities, revealing a new layer of skin that's ripe for soaking up post-treatment products.
"Our clients love the Body Scrub because it's so exfoliating," offers operational manager Trish Pham. "It stimulates blood and lymph flows, which helps improve skin tone and tighten the skin. January is the perfect time for everyone to embrace a new beginning with a cleansed mind and body. A body scrub is a small but significant start to get the momentum going, and get the skin glowing too. I've had the treatment myself many times – it's the best way for me to thank my body for working so hard to keep me healthy during the previous 12 months!"
This article appeared in the January edition of Dayspa's Digital Edition.
[Image: Thinkstock]