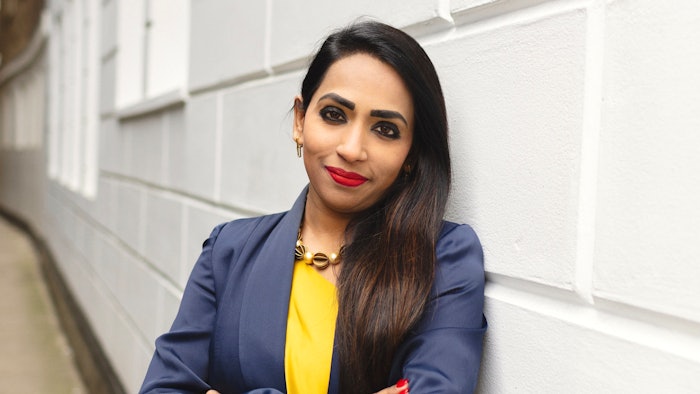 The Global Wellness Summit (GWS) announced its first round of keynote speakers for the 16th annual event, taking place at the Hilton Tel Aviv in Israel on Oct. 31 - Nov. 3, 2022. 
The three-day Global Wellness Summit features experts from around the world who will explore the future of the wellness industry. This year's lineup of high-profile speakers "underscores the diversity of sectors and brilliant minds within the ever-expanding wellness economy."
"Since the GWS launched 16 years ago, many conferences on targeted wellness markets have appeared: in digital health, food, fitness, spa and travel. But the Summit is the only conference that brings together the most creative entrepreneurs and serious thinkers from across the wide world of wellness and preventative health," said Nancy Davis, GWS chief creative officer and executive director. 
GWS 2022 Keynote Speakers
Aradhana Khowala is CEO and founder of Aptamind Partners, a consultancy focused on regenerative tourism. She is a strategy expert in travel and hospitality, diversity and inclusion, and women's health. Khowala will keynote on the future of "femtech" and women's health, and will also participate in a panel on the future of wellness travel.
Varda Shalev, MD, MPH, is renowned in preventive and digital healthcare. She is professor of epidemiology and preventive medicine at Tel Aviv University School of Public Health; founded the first medical informatics in Israel; has authored over 250 publications in peer-reviewed journals; is director of BATM, a provider of disruptive medical technologies; and is founder and CEO of the Maccabi Health Data Science Institute. Dr. Shalev will present on harnessing technology to empower people in their own health and wellness.
Levi Shapiro is a leading Israeli entrepreneur, investor and thinker in digital health. He is founder of mHealth, Israel's largest community of health and wellness tech innovators with 8,000 members. He also heads up the Digital Health Program at Hebrew University's BioMED MBA program; holds board positions at numerous health-tech startups; and his articles appear in leading industry publications. He will map the newest directions in digital health and wellness.
Rick Stollmeyer is an entrepreneur and investor who founded Mindbody. He now serves as Mindbody's executive chair, and is the author of Building a Wellness Business That Lasts, which distills over two decades of his experience in wellness. He will keynote on the future of wellness and his newest venture.
Tzipora Strauss, MD, MSc, is director of neonatology and a pediatric physician at Israel's "City of Health," Sheba Medical Center. Recently, Dr. Strauss expanded her focus to longevity and is now co-leading a center for longevity medicine at Sheba University. Her topic is the radical reimagining of lifespan in healthcare and wellness.
Racheli Vizman is CEO and cofounder of Savor Eat, an Israeli startup that takes the plant-based food revolution a big step further. Racheli will keynote on the future of precision, personalized nutrition in plant-based food and be part of a panel on the disruptions ahead in healthy eating.
Michelle A. Williams, SM, ScD, is dean of the faculty at the Harvard T.H. Chan School of Public Health. She's an internationally renowned epidemiologist and public health scientist and expert who has published 500+ peer-reviewed research papers. Dean Williams will keynote on the future that wellness has in government policy.
More speakers will be announced in the coming weeks with topics that will include women's health, wellness travel and spa, wellness real estate, and the rising of spirituality and faith.