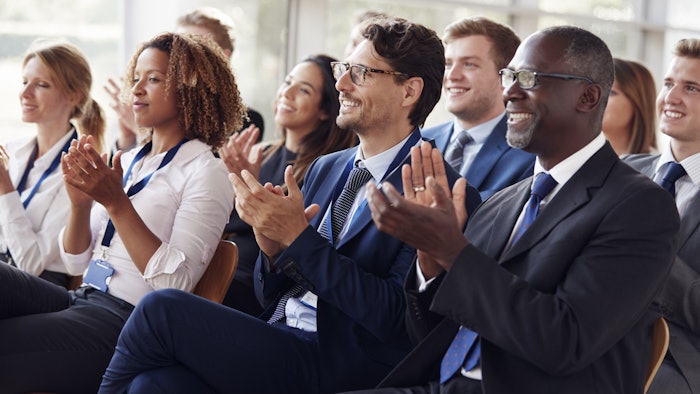 The International SPA Association (ISPA) has announced its lineup of keynote speakers for the 2022 ISPA Conference, taking place May 2-4, 2022, at the Mandalay Bay in Las Vegas.
Dan Heath a bestselling author and entrepreneurial expert, has been selected as the opening Power Session keynote speaker for the conference. Heath serves as a senior fellow at Duke University's CASE center, which supports entrepreneurs who fight for social good. In addition, Heath also founded the innovative education company Thinkwell. 
"Spa leaders are fierce and have proven to be extremely resilient during the pandemic," said ISPA president Lynne McNees. "Dan Heath's message will set the tone for the Conference and empower ISPA attendees to tackle the challenges they are facing head on with his innovative approach and inspirational energy."
ISPA has chosen Jade Simmons, world-class concert pianist, as the Power Session keynote speaker for day two of the conference. Simmons is also the CEO of Jade Media Global, a live experience and global content distribution company specializing in personal development and strategic transformation.
"Jade Simmons' exceptional ability to create transformational experiences will energize our attendees and leave us all striving to find the boldest versions of ourselves," said McNees. "She will deliver a high-energy inspirational boost that we all need right now."
Finally, global adventurer, TV host and bestselling author Leon Logothetis is the Power Session keynote speaker for day three. Logothetis will be presented with the ISPA Alex Szekely Humanitarian Award for his creation of the Human Interaction Project and his dedication to spreading the message of kindness and hope across the globe through several TV shows, documentaries and speaking engagements. Logothetis is the founder of Winston Entertainment, a travel-focused television production company that highlights the good in humanity through its content.
"Leon Logothetis's courageous spirit and devotion to celebrating everything that connects us as human beings is sure to lift up and inspire our attendees to boldly pursue the adventures in their own lives and businesses with kindness leading the way," said McNees.