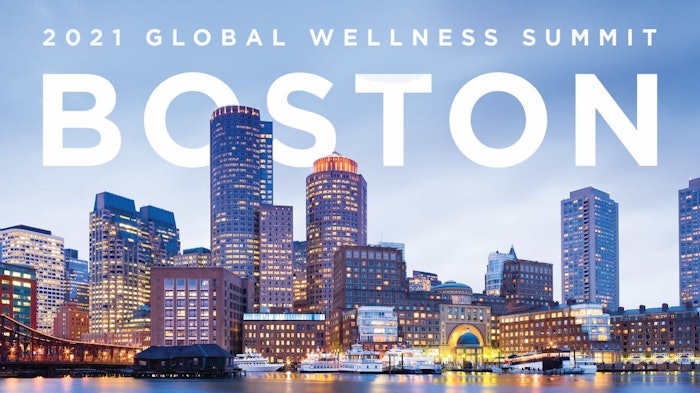 Courtesy of Global Wellness Summit
The Global Wellness Summit (GWS) has changed the dates and location of this year's event to Boston from November 30 to December 3, 2021, at Encore Boston Harbor—a Wynn property. GWS 2021 will be a hybrid event, offering both in-person and virtual attendance.
"After consulting with the GWS's global Board of Advisors and our close partners in Israel, we made the decision to pivot to the U.S. again this year," said Susie Ellis, GWS chair and CEO. "The 2021 Summit will explore the dramatically different and vibrant future for wellness that lies ahead after the lessons of the pandemic: an epoch where the relationship between 'health' and 'wellness' gets completely rethought, driving so much creativity and opportunity. We chose Boston because there's no better place to gather health and wellness leaders to rethink the place of wellness and prevention in society, medicine, technology and in the investment world—at the very highest level."
The 2022 Summit will be held in Tel Aviv.