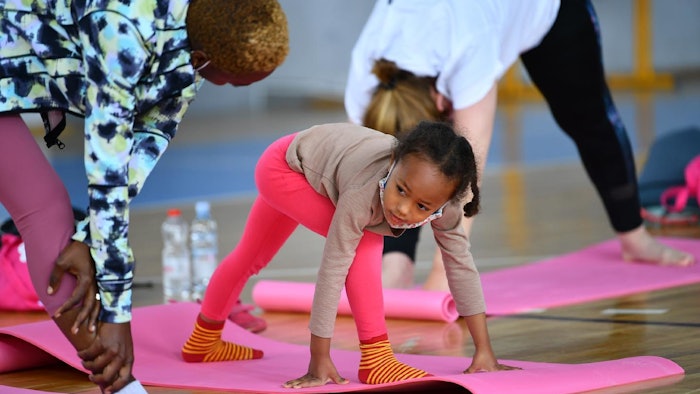 Courtesy of Global Wellness Day
Global Wellness Day (GWD), held June 12, 2021, was celebrated in more than 170 countries through physical and online activities.
This year's GWD marked the 10th anniversary of the notable day and included a free 12-hour livestream around the theme of "Protecting Our Mental Health." The 65 speakers who participated are experts in their fields, and included:
UK's Youth Mental Health Ambassador within the Department for Education – Dr. Alex George
Humanitarian, Spiritual Leader & an Ambassador of Peace – Sri Sri Ravi Shankar 
99-year-old philanthropist, cofounder of Rancho la Puerta and the "Godmother of Wellness" – Deborah Szekely
NYT best-selling author and wellness expert for the mind, body and soul – Kimberly Snyder
Cofounder, Chair & CEO of the Global Wellness Institute & Global Wellness Summit – Susie Ellis
Irish twins and Vegan Nutritionists who have over 36 million views on YouTube – Steve & Dave
Celebrity Yogi and Yoga Revealed Founder – Andrew Sealy
The nonprofit event is an international social project dedicated to living well, created to help people get away from the stress of city living and bad habits, and thereby find peace within themselves.
Some of the physical and online activities that took place for GWD 2021 were:
12 hours of complimentary virtual classes in Thailand
5-hour livestream of wellness talks in Malaysia and Jamaica
Hiking and dancing in Barbados
Pilates and yoga in Hungary
BoxHIIT and Zumba in New Zealand
Sound meditation and aromatherapy workshops in Puerto Rico 
In addition, Chiva-Som and the Preserve Hua Hin Club donated medicine, first aid essential supplies, construction supplies and equipment to the Karen Communities in the Padeng district of Prachuap Khiri Khan Province, in an effort to help repair the village's collapsed bridge.
"I have started the journey of Global Wellness Day 10 years ago advocating the fact that wellness is not a luxury but the inherent right of every individual and today, I'm happy to say that as a nonprofit social movement, we have once again touched the lives of millions around the world, and I am grateful to the global community we have built together," said Belgin Aksoy, Founder of Global Wellness Day. "Sky is the limit and we'll keep working tirelessly until everyone in the world is celebrating GWD!"