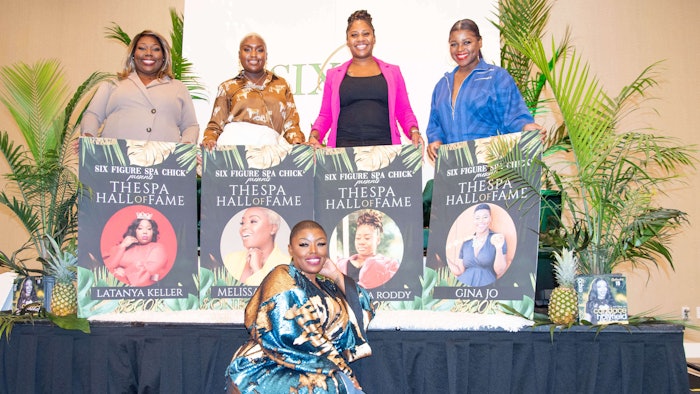 Courtesy of Queen Spa Expo
The second annual Queen Spa Expo was held September 18-19 at the W Hotel Midtown in Atlanta, a completely sold-out event, with attendees from across the country. In fact, the show has been so successful that it's being expanded over two more weekends, with another Atlanta show this past September 26-27, and a third in Las Vegas on October 3-4. 
The Queen Spa Expo featured premier minority beauty brands, in addition to cash giveaways, mastermind sessions, celebrity meet and greets, awards and networking. It was fully digital and complied with COVID-19 safety policies, so attendees were able to learn and grow while maintaining a sense of health and safety.
Some of the seminars offered during the second Queen Spa Expo were:
Government contracts
Minority women certification
Marketing (online and offline)
Facebook ads
5 ways to market without social media
Client consultations
How to hire and pay a team
How to get celebrity clients
Operating a weight loss clinic
CBD skincare
Body contouring 
The Queen Spa Expo was founded by Candace Holyfield, who is best known for her award-winning spa parties and business instructional classes designed to empower millennial business owners, in addition to being an advocate for African American spa owners.