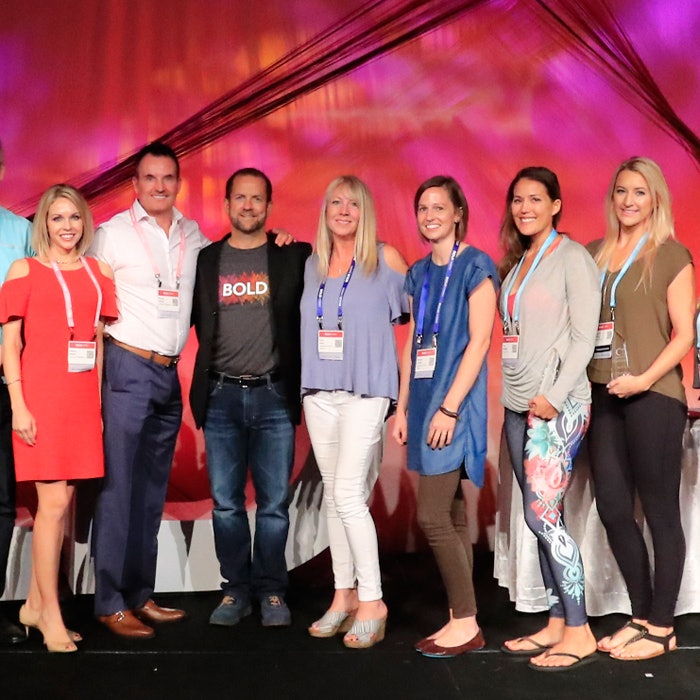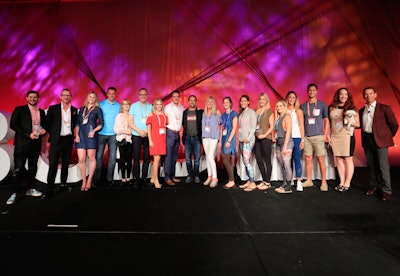 The premiere awards honoring the wellness services industry recognized nine outstanding businesses and practitioners at MINDBODY's annual BOLD Conference.
MINDBODY, the leading technology platform for the wellness services industry, announced today the winners of the 2017 BOLD Awards. The annual BOLD Awards program is the only one of its kind to recognize top businesses and professionals throughout the dynamic wellness services industry.
Established in 2014, the BOLD Awards celebrate wellness services businesses and professionals from around the globe who have accomplished significant milestones over the previous year, and who have had a lasting impact on their clients and communities. 2017 marked the first BOLD Award win for a salon (Ouidad Salon by Chadwick and Igor), and for a Canadian business (SensaFloat Spa).
"The 2017 BOLD Award winners exemplify the spirit of the wellness services industry – an industry driven by the desire to help people live healthier, happier lives," said Rick Stollmeyer, MINDBODY CEO and Co-founder. "We couldn't be more proud to honor these dedicated businesses and practitioners here amongst their peers in the unmatchable energy of the BOLD Conference."
2017 BOLD Awards winners:
BOLD Business of the Year – exemplifies what it means to be bold: taking risks, seizing opportunity and making a lasting impact on its community.
Inspirational Instructor/Professional – inspires his or her clients in every aspect of their lives.
 Most Innovative Business – has implemented unique ideas that have made a difference in its business and/or industry.
Most Compassionate Business – has done the most for its local community.
Greatest Business Growth – has achieved the greatest revenue growth since July 1, 2016.
 Greatest Customer Growth – has achieved the greatest increase in customers since July 1, 2016.
Recipients of the 2017 BOLD Awards were recognized today at MINDBODY's annual BOLD Conference in San Diego, CA.  The BOLD Conference brings together business owners, practitioners and experts from across the wellness services industry, from fitness to beauty to integrative health, to learn, network and gain a greater understanding of best practices that can help their businesses thrive. The 2017 BOLD Conference saw nearly 1,500 attendees with representation from 11 countries and with more than 200 conference alumni.