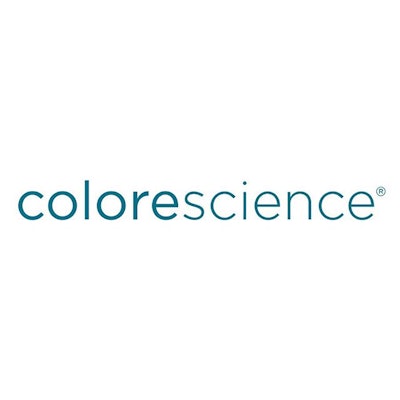 The two California-based companies collaborate to offer Total Eye Serum delivered by PERK.
After a successful cross-country collaboration with the HydraFacial Nation World Tour, Colorescience, the leading dermatologist-recommended skincare and cosmetics company, is excited to announce the next partnership between the two companies beginning in August 2018 that fully integrates Colorescience's into the PERK experience.
Introducing the Total Eye Serum delivered by PERK, an in-office hybrid exfoliation and product application treatment, designed to refresh and revitalize the eyes. Infusing the PERK eye treatment with the Total Eye Serum better helps to hydrate, brighten the eyes, reduce puffiness and dark circles and smooth fine lines and wrinkles.
RELATED: The Spa and Wellness Show IECSC Florida is Set for Oct. 21-22, 2018
Known as a liquid exfoliation, Perk uses patented roller-flex technology to loosen dirt, oil and dead skin cells through gentle exfoliation while flushing and suctioning away those impurities. At the same time, pores are gently flexed to replenish skin with the Total Eye system, brightening the eye area and helping to treat under eye circles and redness in a non-invasive way and no post-treatment recovery.
As an extra benefit, all those that receive the Total Eye Serum delivered by PERK treatment, will be given a one-month take-home supply of the wildly popular and effective Colorescience Total Eye 3-in-1 Renewal Therapy SPF 35, which includes the treatment ingredients combined with broad spectrum, chemical-free sunscreen protection.
Formulated to hydrate and improve skin health of the entire eye area, Total Eye 3-in-1 Renewal Therapy SPF 35 is clinically proven to immediately brighten dark circles and imperfections, while improving the overall appearance of dark circles, puffiness, fine lines and wrinkles when used twice daily for just four weeks.
RELATED: 7 Tips to Help Your Clients Achieve Healthier Skin
"We are thrilled to partner with HydraFacial on another exciting collaboration with the Total Eye Serum delivered by PERK," says Mary Fisher, Chair and CEO of Colorescience. "It will be the ultimate experience with lasting results to keep eyes hydrated and provide a rested and youthful appearance."
Following the non-invasive treatment consumers have the option to receive the Finishing Touch protocol with Colorescience, an immediate non-irritating natural coverage application using Colorescience products to camouflage any redness, while also soothing and calming and protecting skin and the benefits of the treatment with chemical-free, broad spectrum SPF sun protection, allowing consumers the confidence to go about their day.
The Total Eye Serum delivered by PERK treatment will be available beginning in August at HydraFacial partner dermatologist offices across the United States.